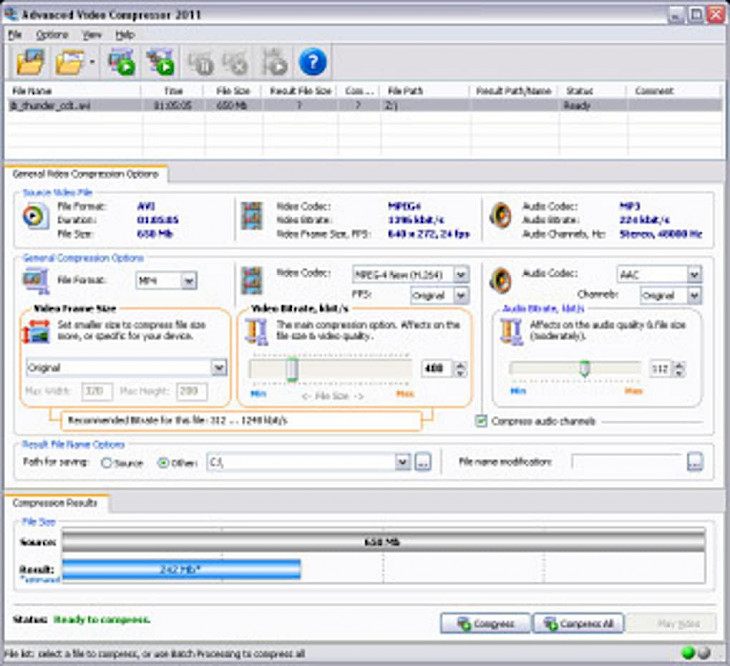 Download Video Compressor
Multimedia files have various names and extensions in which they can be run on particular platforms exclusively. However, they can either be large or small; even the quality can vary if we try to view them on some other platform. However, with the advent of conversion software, you can exclusively have one media file converted to another media file with a button's simple click.
However, if you have a larger video file and want to share it, then the only solution would be to upload the file onto a drive share the link. But why do all this when you can compress the file into a smaller package and then share the entire thing? If you are wondering how to do so? Then we have an exciting application that allows you to do so in the best possible manner. Check it out.
What is a Video Compressor?
Video compressor helps the user compress large video files into smaller files while retaining all the quality and integrity of the original video. It does so in the best possible scenario where the entire file can be encrypted and shared on multiple platforms. It is not only restricted towards video but can do so for audio as well. There are numerous features comprising batch media conversion, multiple media compression activities, and much more.
Key Features of the Software
Packed with an extensive array of features
The software comprises multiple features such as high-rate video compression capabilities, seamless file conversion feasibility, batch mode compression, and conversion, set the estimated compression size you desire, control the frame rate to be stored, and much more.
The user interface is designed to offer everything to the user under one home screen. All the necessary tool is displayed right there; however, if you require additional tools in the video compression, then the tool bar hosts various tools that could come of use.
The entire application is free to use without any restrictions. However, you can use the application till the trial expires. After that, some features are blocked; however, few other video compression features to a specific limit are free to use.
Minimum System Requirements
CPU – 1.6GHz or higher

RAM – 1GB or higher

Storage – 100MB or higher

OS – Windows 7 or higher
How to Download and Install it on a PC
Download the installation files
The installation files are available on multiple third-party application sites that can give you any necessary version you desire. However, even its official website has the application. Download the required files.
Once downloaded, then open the downloaded contents and then set up the installer. Let the installer do its thing in the successful installation of the software.
Once installed, then use the application to compress multiple multimedia files as per your preference seamlessly.
You might also like