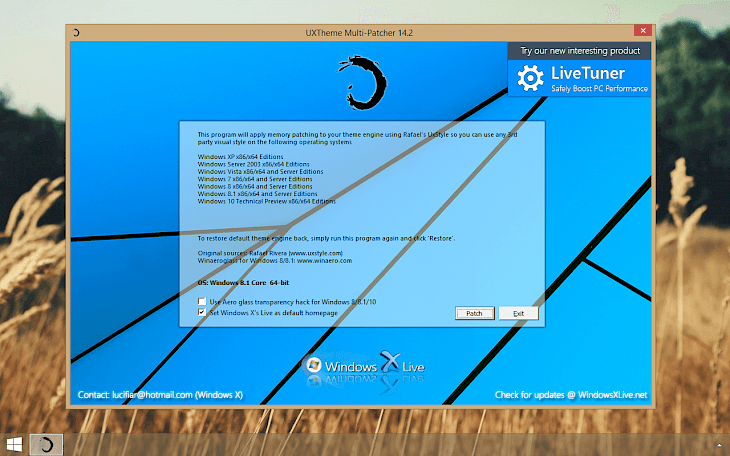 Download UXTheme Multi-Patcher
UXTheme Multi-Patcher is a tool that allows Windows users to bypass the system security created by Microsoft in the uxtheme.dll library, responsible for changing system graphic themes.
Using the application, you can change the look of the default skins of the system and use any graphic theme. The process of replacing the system library uxtheme.dll is very simple and requires from the user only to run the program and click the Patch button. In most cases, the whole operation takes only a few seconds and the result is the ability to change Windows themes.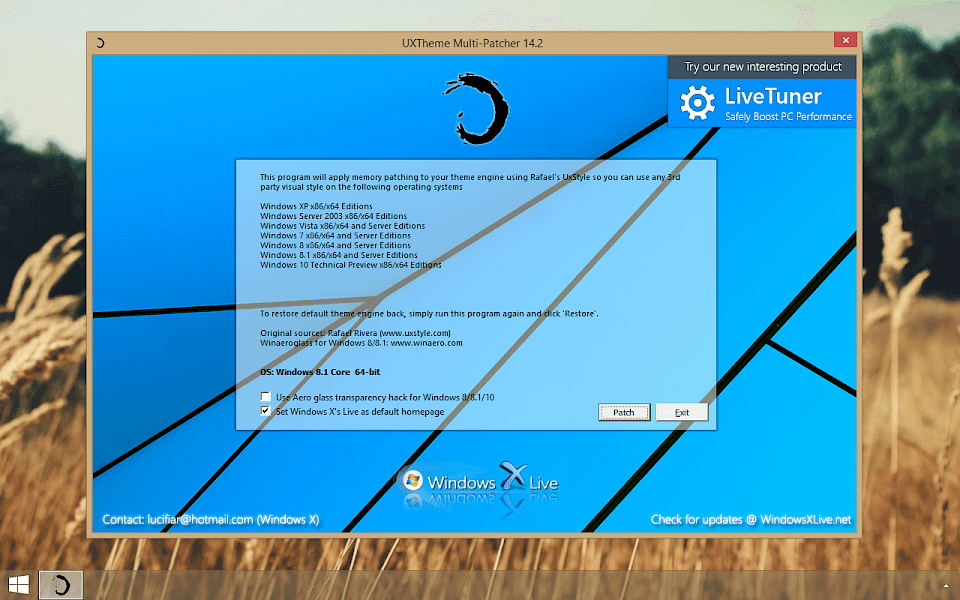 From now you can change the appearance of various elements of the system using graphic themes downloaded from Internet. In addition, users of Windows 8 and 10 have the option to activate Aero Glass. UXTheme Multi-Patcher supports Windows in versions XP, 2003, Vista, 2008, 7, 2012, 8 and 10, both 32- and 64-bit versions. UXTheme Multi-Patcher supports Windows 10 Anniversary Edition.
You might also like