Unreal Engine download for Windows, Mac.
Category: Game development
Version: 4.22.2
Last update: May 21, 2019
OS: Windows, Mac
License: freeware
What is Unreal Engine?
Unreal Engine 4 is a complete suite of development tools made for anyone working with real-time technology. From enterprise applications and cinematic experiences to high-quality games across PC, console, mobile, VR and AR, Unreal Engine 4 gives you everything you need to start, ship, grow and stand out from the crowd.
A world-class toolset and accessible workflows empower developers to quickly iterate on ideas and see immediate results without touching a line of code, while full source code access gives everyone in the Unreal Engine 4 community the freedom to modify and extend engine features.
Unreal Engine 4 is a complete development environment for creating games on platforms such as Windows, PS 3, Xbox 360, Wii U, PS Vita, iOS, Android, Flash, and Mac OS.
Unreal Engine 4 provides all the necessary tools to create the best games on the market.
The possibilities of the application can be seen playing games, which benefited from the previous generation engine like Mass Effect 3, Gears of War 3, BioShock Infinite, Batman: Arkham City, Tom Clancy's Splinter Cell: Conviction, Thief, Mortal Kombat X or DmC: Devil May Cry.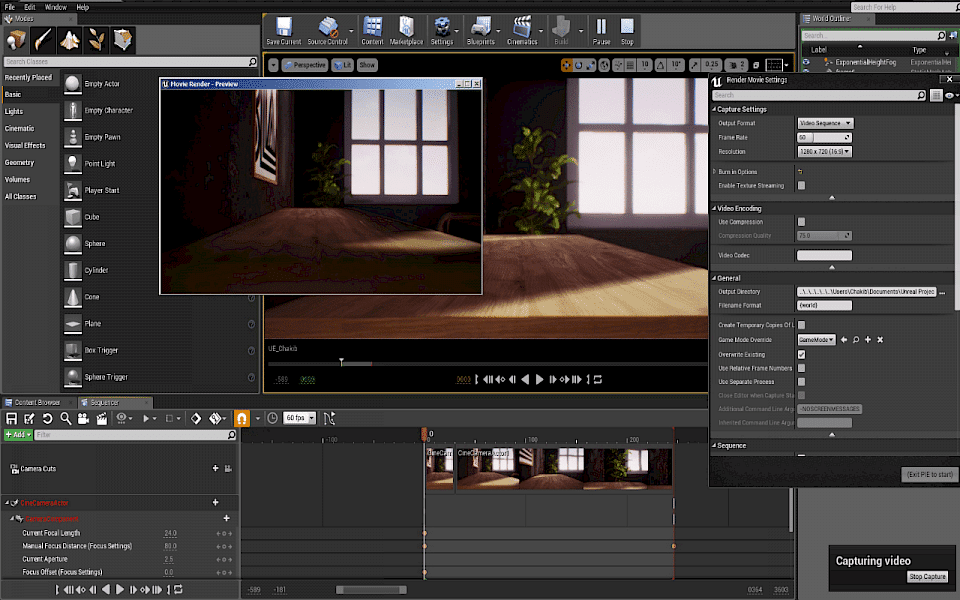 Unreal Engine 4 supports fully the possibility of DirectX 11 and 12, offering the ability to render scenes with reflections HDR, handling dynamically generated thousands of lights on stage after support for advanced physical materials. In addition, UDK offers advanced C ++ editor, full access to the engine code, a series of advanced tools for editing audio tracks to generate advanced features animation, lighting effects, texturing models, systems, artificial intelligence, etc.
The Unreal Engine 4 also includes a tool for creating two-dimensional elements for games in this instance.
The main menu, statistics are displayed after the completion of a given level and much more. All changes made in the editor can be observed in real time and the preview window.
Unreal Engine Alternative
| Software | License |
| --- | --- |
| Unity crate games for consoles, mobile phones and PCs. | freeware |
| Amazon Lumberyard free AAA Game Engine. | freeware |
| Godot multi-platform 2D and 3D open source game engine. | MIT |
| CryEngine powerful game development platform. | freeware |
| Kodu Game Lab learn basic programming and create games. | freeware |
| Cocos Creator game development based on Cocos2d-x engine. | freeware |