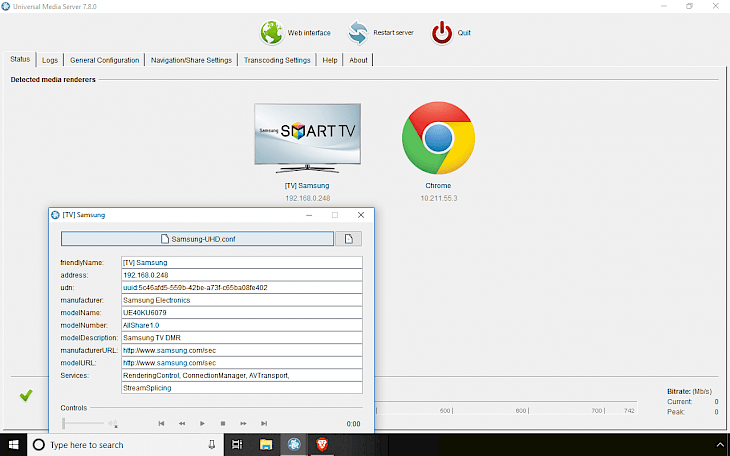 Download Universal Media Server
Universal Media Server is a server designed for transcoding and uploading through a network any media files to devices that support DLNA and AirPlay including TVs, tablets, phones, consoles, etc. It is powered by FFmpeg, MEncoder, tsMuxeR, MediaInfo, OpenSubtitles etc.
The program can stream media to the device, as well as transcode on the fly to other supported formats. Universal Media Server can also add subtitles to movies, change the font size, etc. You can download Universal Media Server for free.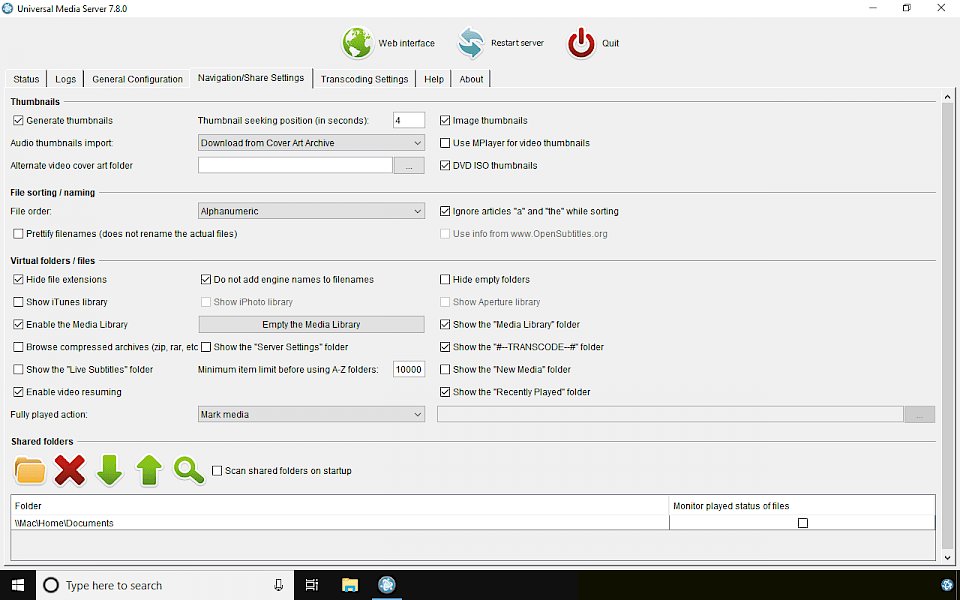 Ths software supports all most popular file formats including MP3, JPG, PNG, GIF, TIFF, AVI, MP4, TS, M2TS, MPEG, MKV, FLV, OGM , OGG, FLAC, MPC and APE.
Universal Media Server displays useful information about used memory and resources, allows you to select the rendering engine, share selected folders, generate thumbnails for files, convert audio quality on the fly or share media using Web technology. Universal Media Server supports all major operating systems, with versions for Windows, Linux and Mac OS X. The program streams or transcodes video, audio and image formats with little or no configuration.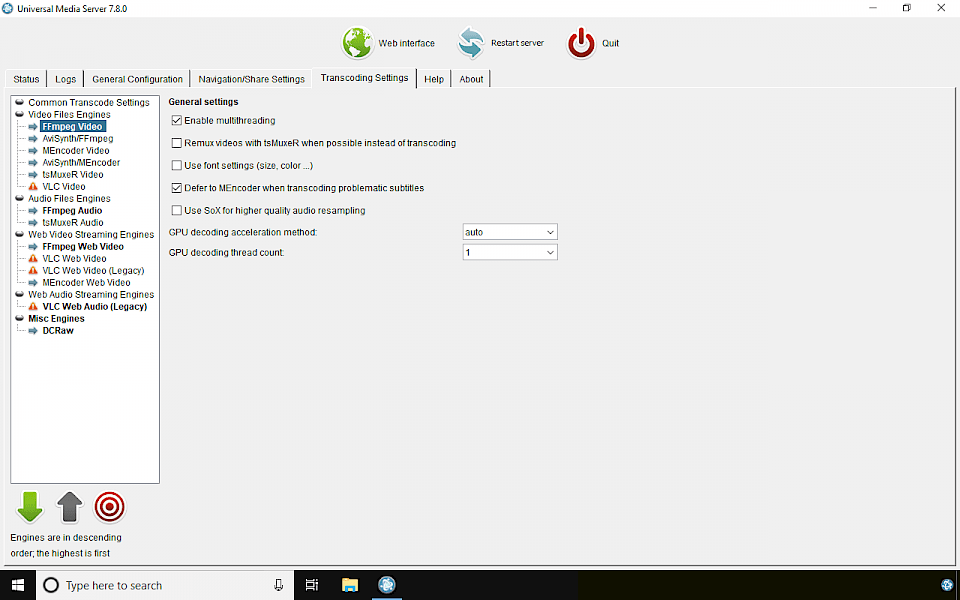 The application is compatible with devices including AC Ryan PlayOn! HD, Apple iPhone, Asus O! Play, DirecTV HR, Freebox HD, Panasonic TV, Philips Net TV, the Philips Streamium, Samsung TVs, the Sharp Aquos, Sony Bravia, Sony PlayStation 3, Vizio Smart TV, Yamaha A / V receivers, Apple iPad, Boxee, Chromecast, Microsoft Xbox 360, Samsung UPC Horizon, players Sony blu-ray player, the Sony SMP-N100 or the Western Digital WD TV Live.
You might also like