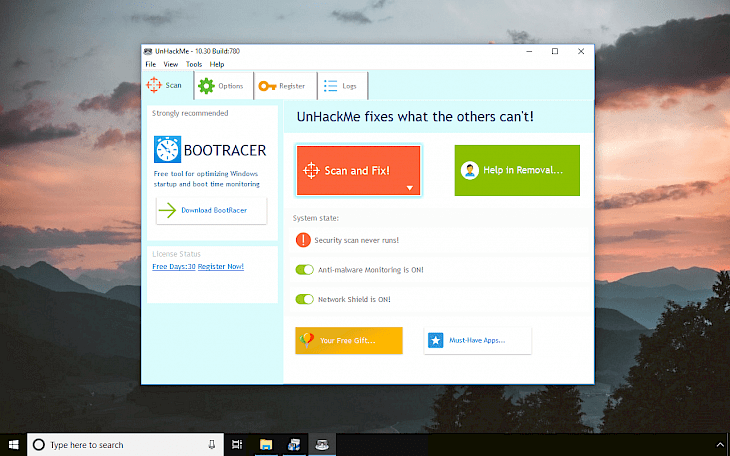 Download UnHackMe
UnHackMe is a fast and powerful malicious removal software allowing you to fix search redirecting, popup ads, remove potentially unwanted programs, processes, rootkits, trojans, spyware, keyloggers, etc.
UnHackMe features include scanning of installed programs for PUPs (Potentially Unwanted Programs), removing junk files, created by PUPs, adware, and spyware, scanning of Windows startup programs, services, and drivers.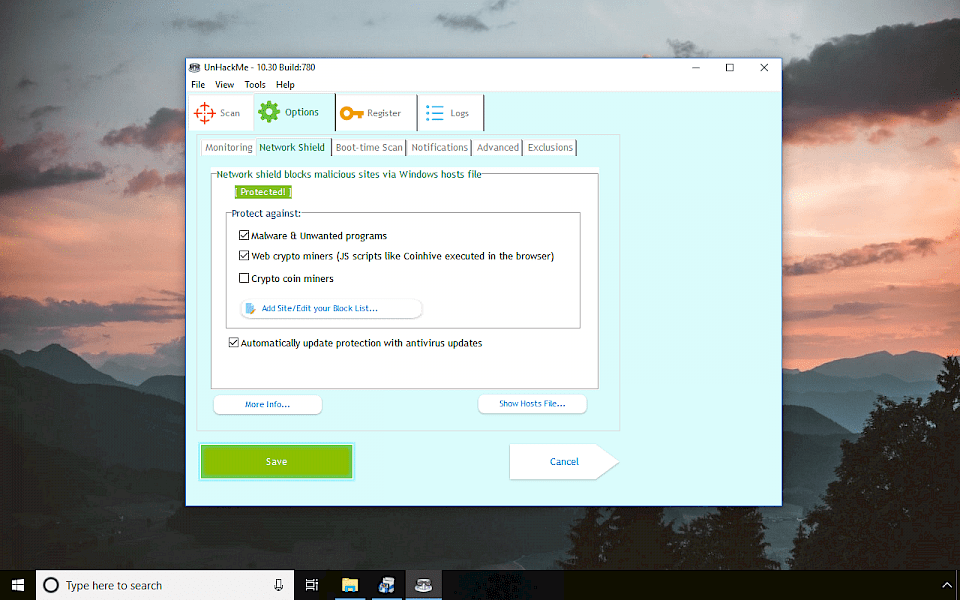 The all-in-one toolbox for removing malware can also test Windows shortcuts, scan for rootkits, check the browsers search settings and add-ons, test the hosts file and DNS settings, and startup files using several antivirus programs on the Virustotal security platform.
UnHackMe can be started in a few modes. Normal Windows mode allows you to scan and remove unwanted programs, clean browser, delete Trojans, adware, and spyware components. The Warrior mode can detect and remove hidden rootkits/viruses/malware from your computer using the special boot USB/CD.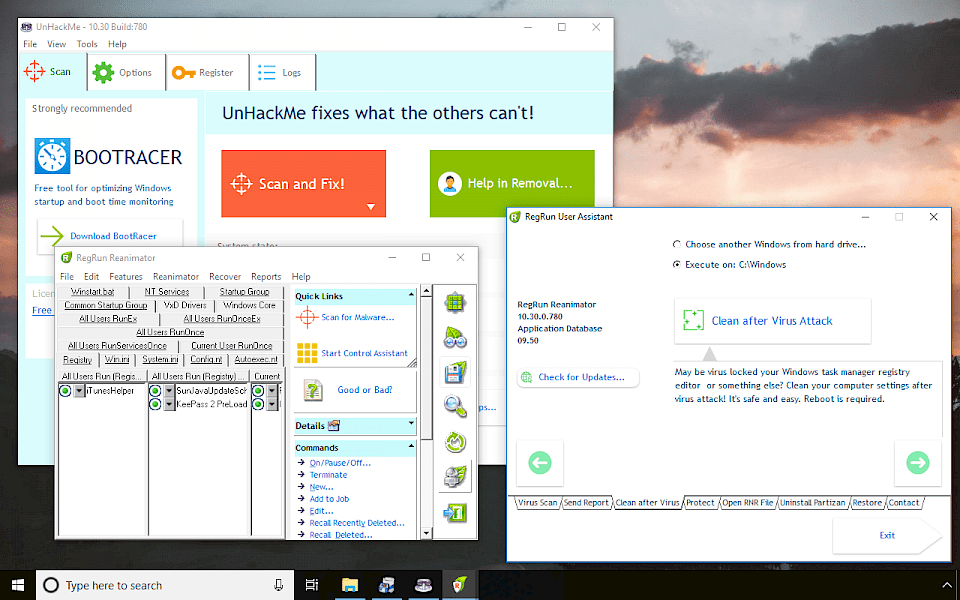 The software can also check a computer remotely using a log file. If your friends have a problem with the PC, they can send you the log file for adding the required solutions to remove the threats. This feature is really interesting, and power users can help others.
You might also like