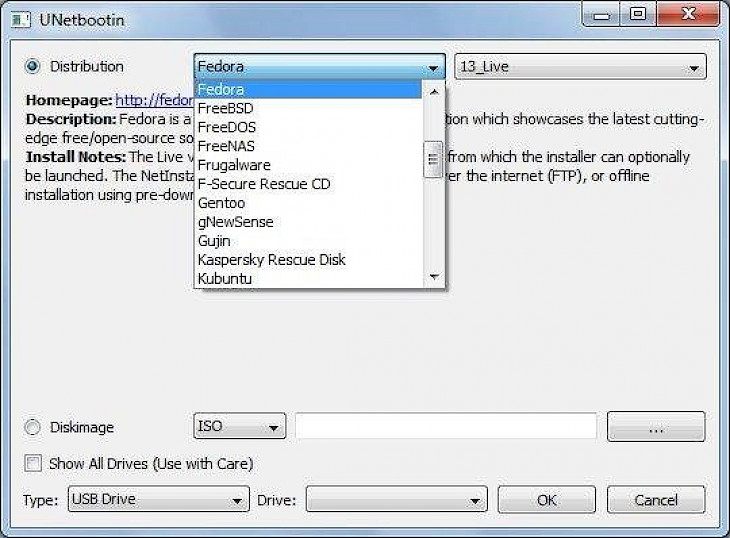 Download UNetbootin
Operating systems are the core soul of any computer system that makes it what it is. However, different operating systems make life easier in productivity and ensure that users can use it. There are primarily three central operating systems that are selling at a massive scale in the market. These are Microsoft Windows, macOS, and Linux.
Out of these three, Windows and macOS can be updated and formatted automatically without any difficulty whatsoever. But when it comes to Linux, there aren't many applications that let users create a bootable drive for the operating system. However, we have one which is quite popular and discussed below.
What is UNetbootin?
As weird as the name might sound, the software is used to load a USB stick as a bootable device comprised of Linux. Users can either choose from the Linux operating system that they might have downloaded or leave it on the software to get the version compatible with the USB stick. The software is free of cost and is simple to use as well.
Key Features of the Software
The entire software is free to use and lets users create their bootable USB sticks comprising Linux. Users can even take their ISO files and use that as a bootable option.
The software is relatively light and hardly takes up any space. The user interface is straightforward without any diversions here and there. Simply choose the file or download it and start the embedded process. It's that simple.
The entire software is free of costs and doesn't require any additional subscription fees or charges to use the application.
Minimum System Requirements
CPU – 1.2GHz processor

OS – Windows 7 or higher

RAM – 1GB or higher

Storage – 50MB or higher

Hardware – USB drive
How to Download and Install it on PC
Get the software installer
The software is broadly available on multiple third-party sites from where you can download it. get the latest version.
Once downloaded, then install the software by launching the installer from the downloaded contents.
Have fun creating bootable USB sticks of Linux as per your preference.
You might also like