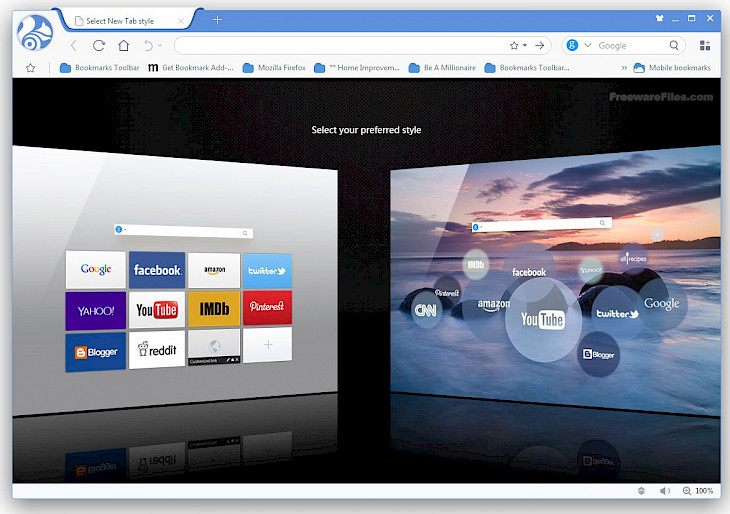 Download UC Browser
UC Browser is a web browser developed with modern websites in mind to deliver both speed and usability for Windows PC. Depending on your needs or desires, it enables you to switch between Chromium and Internet Explorer kernels. UC Browser, beyond your imagination, for PC pace. Enjoy the app's quick downloading experience.
UC Browser is a web browser created by UCWeb, a subsidiary of the Alibaba Group, a mobile Internet corporation. It is one of China and Indonesia's most popular mobile browsers and was the 8th most downloaded mobile app of the 2010-2019 decade. It was initially released as a J2ME-only program in April 2004 and is now available on a range of platforms, including Android, iOS, BlackBerry OS, Java ME, Symbian, Microsoft Windows, and Windows Phone.
Without the built-in PDF viewer and Flash Player, the UC Browser for PC version runs and looks like Google's Chrome browser. Chromium's Blink uses most stuff like HTML5 and Microsoft's Trident for web pages that work best in Internet Explorer. It includes two default themes that give square (Windows 10 like feel) or round icons to your home page. It also supports most extensions of Google Chrome and comes with two that are unique to the UC Browser for Laptop already enabled. Anything we threw at it was quickly returned.
UCBrowser for Desktop PC adds a range of features that you might not have, so this is the ideal browser for anyone who likes Google Chrome but needs more features and compatibility built-in. It attaches a Facebook icon to your desktop for some reason. We're pretty sure everyone who wants it has it already. At one point, the app stated that Google Chrome was out of date and was downloaded to Google Chrome. It seems like a reasonably significant mistake.
Features of UC Browser
UCBrowser for Desktop PC offers many other features to enhance your browsing experience. These exceptional features have been highlighted in the section below.
Speedy Downloads
Enjoy high-speed downloads with a resume option and a smart file manager when interrupted.
Browsing Smoothly
Upload images and links in advance so you can quickly open them later for non-stop browsing.
Sync Cloud
Switch between the new version of the Browser seamlessly across your devices by synchronizing your open tabs and bookmarks.
Pleasant & Easy to Use
In addition to unique and user-friendly features, customizable speed dials, themes, and add-ons make your browsing more comfortable and more pleasant!
Download and Install UC Browser for Windows PC
UC Browser can readily be downloaded from the link given on the page above. Once the download is done, run the setup installer to install the browser on your Windows PC and complete the setup. After you grant all the necessary permissions to the browser, you can launch it whenever you want to surf the internet for spicy content and enjoy high download speeds.
As of March 2014, UC Browser has over 500 million users, primarily in China, India, and Indonesia, and has more than 100 million monthly active users as of 2016. UC Browser was the 8th most downloaded smartphone app of the 2010-2019 decade, according to the app analytics company App Annie.
You might also like