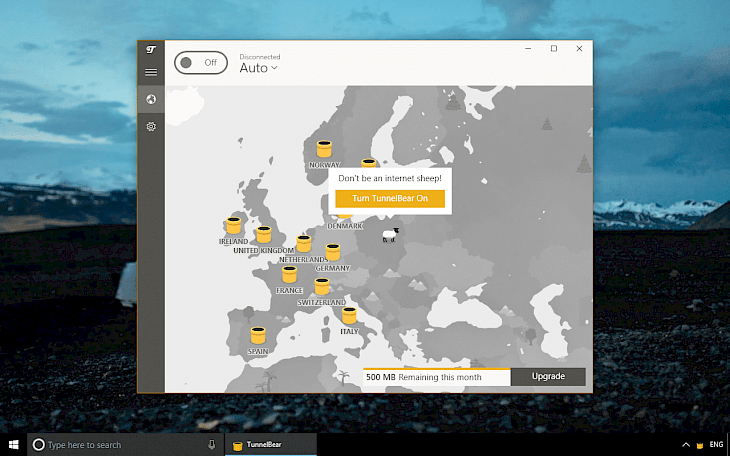 Download TunnelBear
TunnelBear is a free app used to send all Internet traffic by secure VPN connections with servers placed around the world. You can also use the software to hide your real identity selecting a country you would like to appear for Internet.
TunnelBear Windows can easily connect to VPN servers in countries like Poland, Germany, Italy, Sweden, UK, Norway, Denmark, Brazil, USA or Canada. Servers provided by TunnelBear are working fast.
You can use them by every day routines like watching movies online, browsing webpages, making online payments etc. It's recommend to use VPN servers to connect in open WiFi networks to avoid stilling our date from hackers. TunnelBear free download for Windows, and OSX.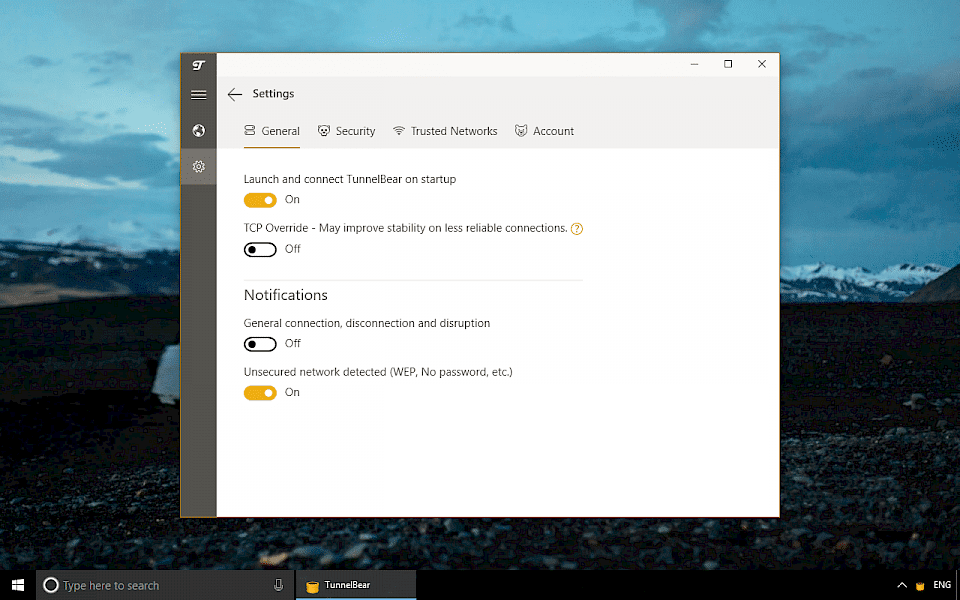 The free version of TunnelBear allows you to use 500 MB for monthly traffic using secure VPN connection with a server you choose. There is also few options to extend the free limit for 500 MB extra by inviting new users or twitting about the app and getting 1 GB extra for traffic.
TunnelBear is available for all popular system and devices. You can install this app on systems like iOS, Android, Windows and Mac OS. There are also plugins for popular browsers including Google Chrome or Firefox.
You might also like