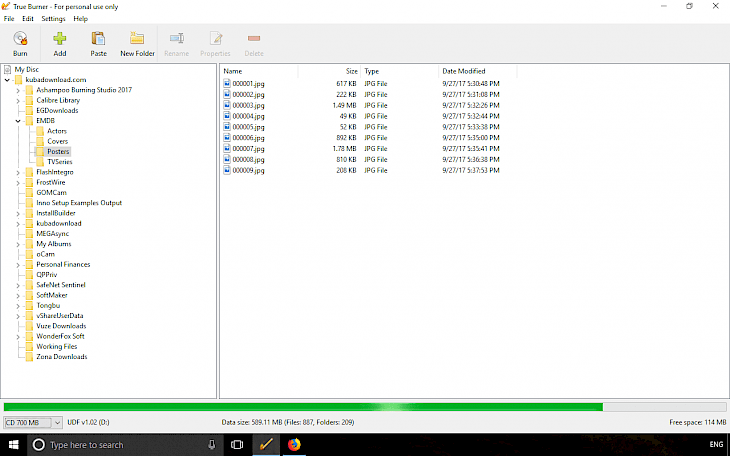 Download True Burner
True Burner is a free tool to burn fast CDs, DVDs, and Blu-ray discs. The program supports disk formats like CD-R, CD-RW, DVD-R, DVD-RW, DVD + R, DVD + RW, DVD + R DL, BD-R and BD-RE. Using True Burner, you can create also Data and MP3 Discs, DVD-Video.
True Burner allows you to create and burn CD, DVD or Blu-ray Disc with ISO (3 levels), UDF (versions 1.02-2.60), Joliet or Bridge file systems. With True Burner you can verify written files and folders after burn, to make sure data has been recorded successfully. Using the software you can erase any rewritable media, such as CD-RW, DVD-RW, DVD+RW, BD-RE.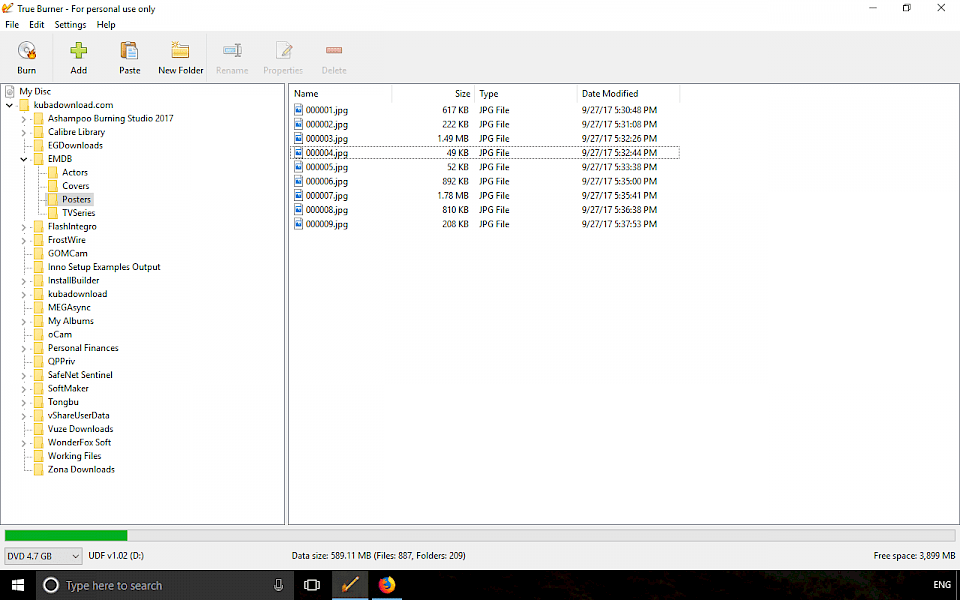 The tool was designed primarily to create a compilation of data, and it works here perfectly. Moreover, True Burner offers the ability to record DVD-Video and MP3, continue open and close disc session, erase rewritable discs, display information on a data carrier, to verify data after recording and create bootable disks. The software is easy to use. You can also define burning speed data and set up your system files (ISO, UDF).
You might also like