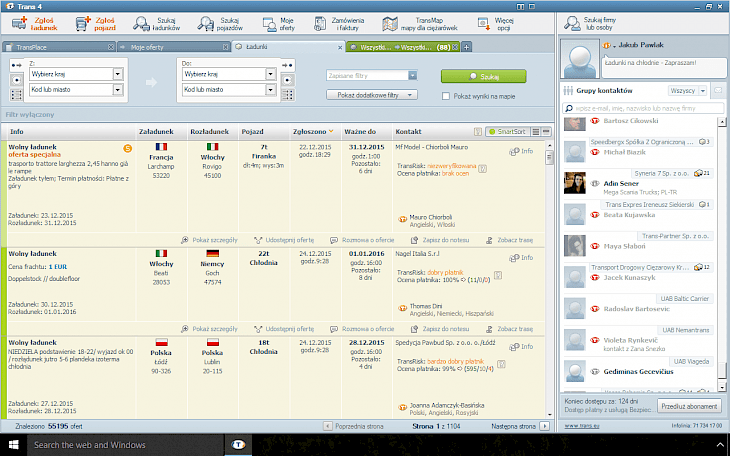 Download Trans.eu
Trans.eu is the biggest European transport market where you can add and search for cargos, trucks, warehouses and communicate with other users via build-in text messenger.
Using Trans.eu freight forward company or the shipper can find the right truck (frigo, bus, tautliner, curtainsider, hooks, cistern, solo) for the job. Users can search for vehicles using such criteria as location, car type, available space, relation, equipment etc. Trans.eu offers also access to the database of all companies. You can search by name, country, trucks availability and much more.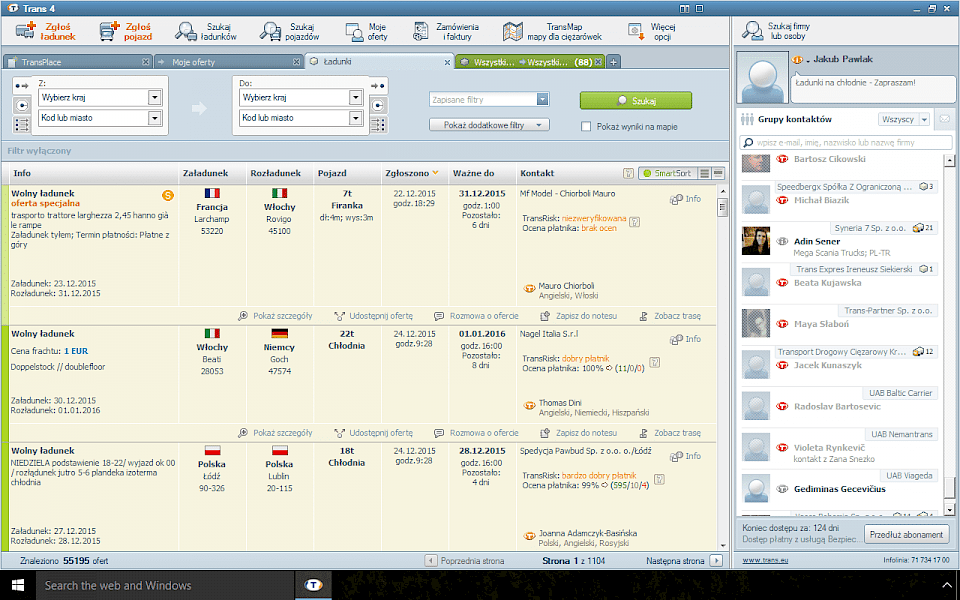 When you add a cargo on the market you can specify all necessary details like load type, detentions, payment terms, price, loading and unloading place and more. Trans.eu is equipped also with a round map dedicated for transport. Using this map we can quickly calculate route distance, the price of transport including the cost of gasoline etc.
After completing the transport order there is a option to give a note to the haulier and the shipper. Trans.eu can also help you to accept and creat transport orders, add people to friends list, check all documents required for transport like insurance and license.
You might also like