Traktor Pro download for Windows, Mac.
Category: Audio players
Version: 3.1.1
Last update: Feb 25, 2019
OS: Windows, Mac
License: demo
What is Traktor Pro?
Traktor Pro is one of the most popular software to create and mix music. The player allows you to simultaneous view up to ten different audio tracks. You can use Traktor Pro on Windows and Mac. Become a professional DJ and download Traktor Pro now.
The software is offers an option to browse and find favorite tracks in seconds, sync automatically system paths, full iTunes integration, track BPM, beatgrids, and key are automatically detected on import and used by the powerful Sync engine for perfectly beatmatched mixes, built-in equalizer and audio filters. The software comes with over 30 studio-grade effects, 4 individual FX Units, and one-knob Macro FX offer an endless sonic palette designed to texturize your tracks. Capture loops and load sounds in up to 64 slots.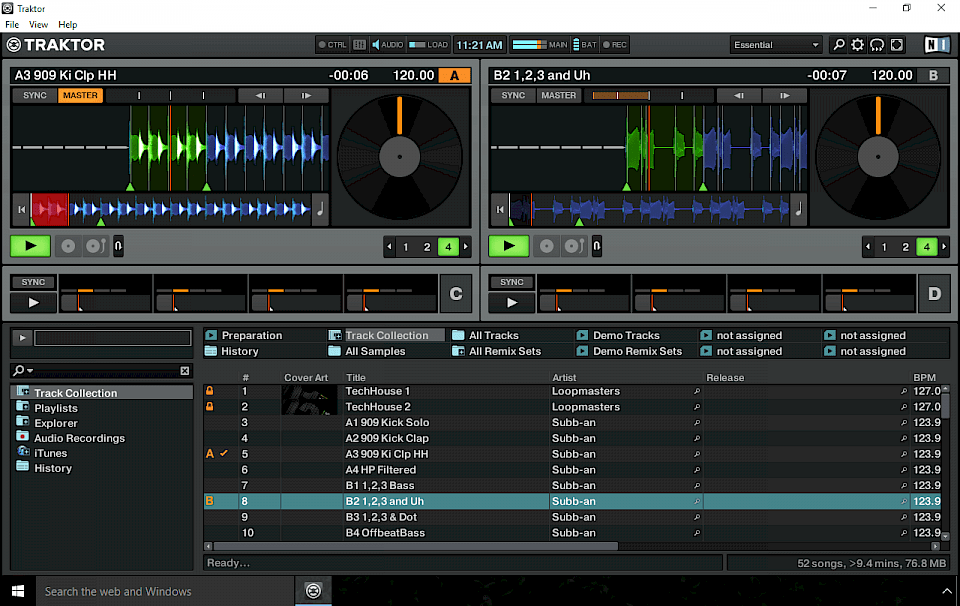 Demo version of Traktor Pro works with all popular mix devices, which are used by professional DJs. Moreover, player can import and export the database songs from the iTunes software and record sound from individual channels. Traktor's Remix Decks let you slice, loop, edit and deconstruct tracks. Where Stems are full-length tracks split into four full-length parts, Remix Sets consist of the loops, beats, hooks, and other smaller elements that make up a track.
Tractor Pro demo has a limit of allowing the use of software only for 30 minutes. After this time the application shuts down, and created mixes tracks are not saved. The user can play the music when you restart the program.