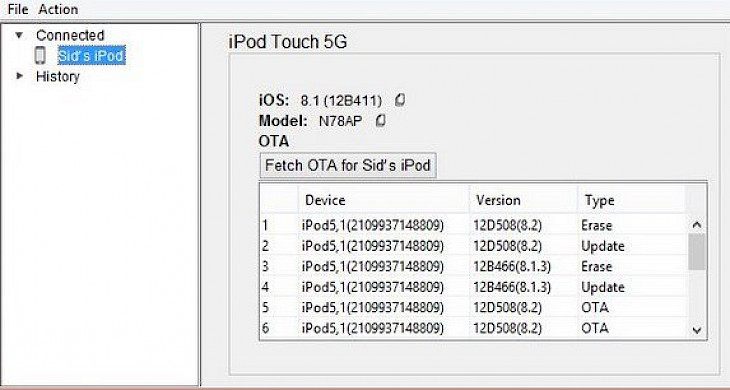 Download Tiny Umbrella
Mobile devices have been the talk of the 21st century as their computational power has risen significantly over the past decade. Nowadays, what computers can't carry out is feasible through a handheld device, and every execution is precise and fast. All thanks to the hardware that it sports. However, the software is a significant part of why the hardware can perform quicker and better along with the hardware.
Apple has been leading in this segment where it has integrated the software and hardware to make it relatively faster and reliable. Even the security is tight, but the only problem is the customization options. It's far more outdate than android and doesn't do justice in making the phone your own. The only solution is to jailbreak the iPhone and use it. By doing so, you might get your iPhone stuck on the recovery screen and never get it to work smoothly. For the same, we have software that helps restore your iPhone to a working condition. Check it out.
What is Tiny Umbrella?
Tiny Umbrella is an application that helps any jailbroken or corrupt iPhone to be restored to its original state. It's quite the tool when you have a looped iPhone stuck in the recovery mode that might cause several issues in its usability. It's free software that works on almost all iPhone generations and gathers all the information through iTunes or the Apple servers. Users can seamlessly downgrade their iPhone from one firmware to another or repair an iPhone as a process if it has a software issue.
Key Features of the Software
There are several instances when you try to factory reset your iPhone through iTunes, and then your devices get looped into recovery mode. Well, through Tiny Umbrella, you get the option of formatting the device and saving it from the boot loop error.
Users worldwide are reluctant to upgrade their iPhones all thanks to the customizability and the features that they were used to with that particular OS. It's a personal preference and if you don't like the OS version that you are running, then heading back to the previous version of iOS is feasible.
Through these blobs, the downgrading process is a possibility. Even saving your iPhone from a system crash through the OS can be avoided.
Minimum System Requirements
CPU – Intel i5

OS – Windows 7 or higher

RAM – 4GB

Storage – 500MB
How to Download and Install it on PC
Download the software installation files
The installation files are present on any of the app hosting websites that have the application. Every third-party site still has it. Download the latest version.
Once downloaded, then open it and set up the installer. Following the on-screen set of instructions and install it.
Upon successful installation, access the application either through the desktop shortcut or through the installed directory.
You might also like