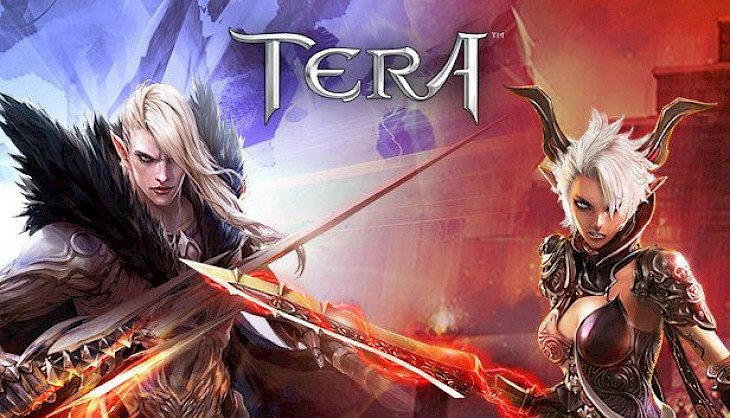 Download TERA
If you are a gamer and love to play fantasy action games, then here is an excellent game that you may add to your game list. TERA is a fantastic fantasy action Massively Multiplayer Online (MMO) game with highly customized characters and graphics.
In this game, the player will reward with tactical combat experience they will need to aim, dodge, and time their attacks. You can play all the way to level 65 and beyond absolutely free. You can choose your favorite character. Every hero has innumerable facial and hairstyles. You can make your choice between seven distinct races and ten character classes. This fantastic game allows the user to customized their hero, the player can dye their armor with a large assortment of colors, cover their armor entirely with full-body costumes and add exotic accessories.
You can play in a team or fight individually against other players. TERA offers various battlegrounds in which you can show your gaming skills. The storyline of this game is based on its political system. You have to make a guild with the other player and challenge your enemies for political office, "Vanarch". The player has to fight the battle and try to take the vote of other players.
FEATURES
Highly customizable characters
The user can customize the characters to match their playstyle. TERA allows its users to choose their favorite character and add exotic accessories to make them look more convincing.
Make Friends
You can share your adventure or your tremendous gaming experience with TERA's vibrant community.
Unified Interface
The interface was redesigned and optimized for game controllers. TERA have done their best to provide better gaming experience to the users.
Free-to-play
You can enjoy and play this fantastic game that offers an immersive MMO experience without paying a single penny. Yes, you heard that right. This excellent game is free to play. You only have to pay for the other add-ons like cosmetic items, accessories, costumes, mounts, etc. These add-ons can be purchase directly from the in-game store.
System Requirements
Operating System: Windows 7, 8, 10

Processor: Intel i5 3570/ AMD FX 6350

8 GB of RAM

77 GB of free hard disc space
How to install TERA on your PC?
TERA is a fantastic MMO game and thankfully the PC version of this game available easily on various online platforms. To install this software on your Windows operating system, you can follow the instructions described below.
Step 1: You can download TERA by visiting the developer's official website.
Step 2: Alternatively, open your browser and search "Download TERA for Windows" in the search box.
Step 3: You can choose any trusted websites like filehorse.com from the search result page to download this fantastic game.
Step 4: Once the downloading is completed, click the setup or .exe file twice to start the installation process.
Step 5: Follow the instructions and guidelines very carefully.
Step 6: When the process is finished, the TERA icon will appear on the desktop.
Step 7: Click on the icon to play this fantasy action game on your system.
You might also like