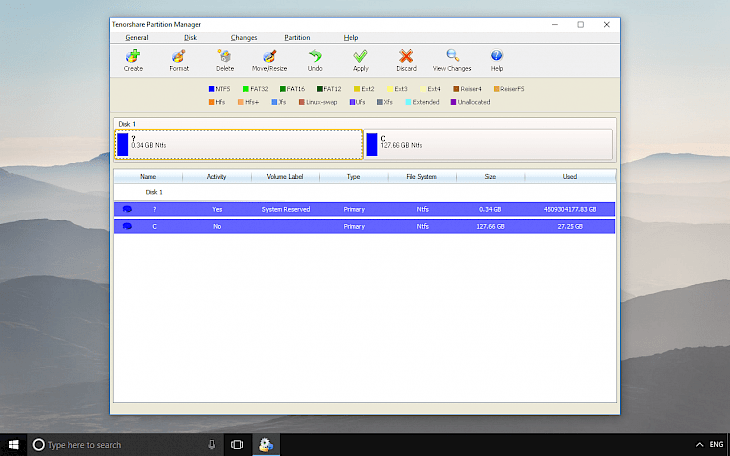 Download Tenorshare Free Partition Manager
Tenorshare Free Partition Manager is a easy to use app that can create, delete, format, resize, split, merge disk partition, change file system, partition label and drive letter, and optimize computer's speed. Download Tenorshare Free Partition Manager for free.
Free Partition Manager from Tenorshare can create new partition or logical drive to dual boot Windows 10, Windows 8.1/8 and Windows 7, delete unnecessary partition to optimize your computer's performance, format partitions when you intend to install OS, re-organize your hard disk, or need to delete all the data on this partition, flexibly extend a partition to a larger size or lesson a partition without losing data, set a partition active to let your computer boot from it and more.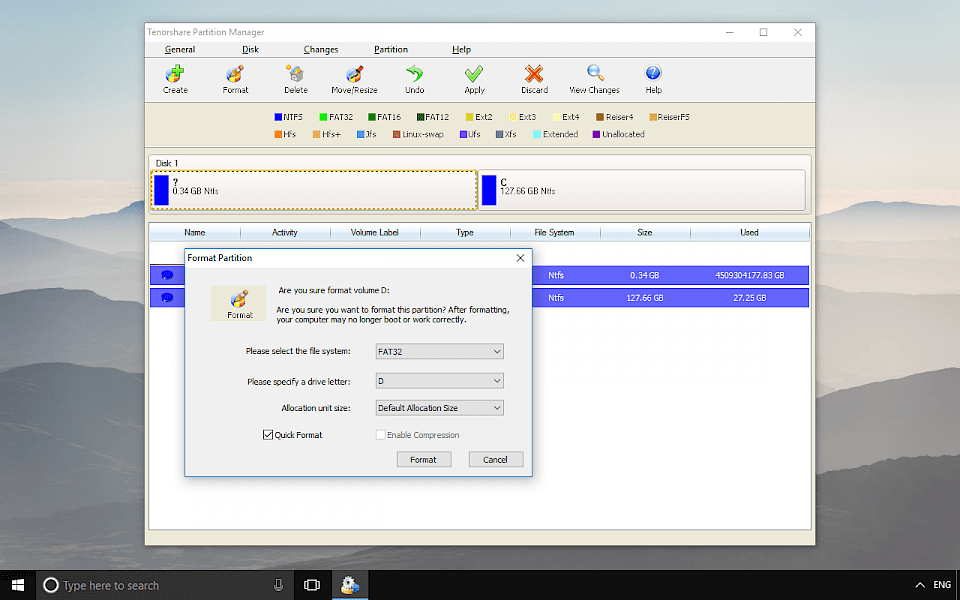 Tenorshare Free Partition Manager can also convert file system easily to get advanced file system that provides advanced features in performance (FAT to NTFS), and convert primary partition to logical one to create more than 4 partitions, or convert logical partition to primary one to make all functions available in Disk Management. It works with numerous HDD interfaces including SATA, SCSI, SSSD, IEEE and USB 3.0, with NTFS/FAT32/FAT16/FAT12 file systems.
You might also like