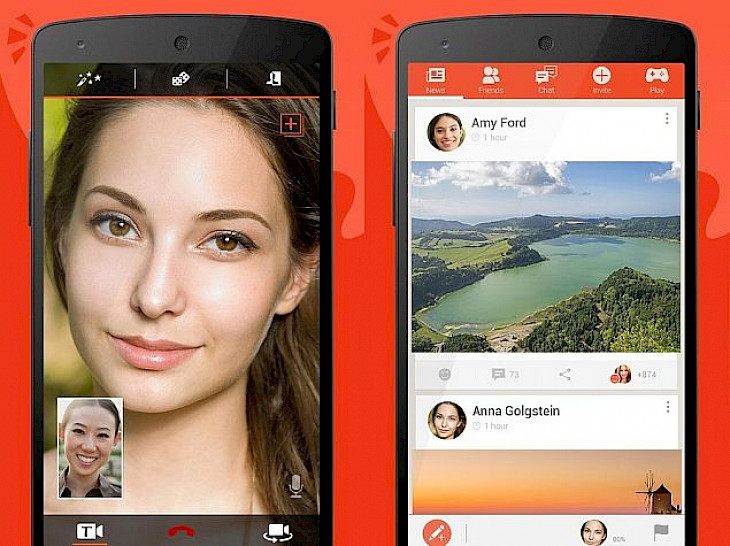 Download Tango
In today's age of social media apps, we are always on the hunt to find something new. Often times, these apps blend together because of how similar they seem to be. However, if you are lucky enough, you find an app that truly stands out. Like Tango. Tango is an exciting cross-platform app built by broadcasters for broadcasters. Additionally, it acts as a fun meeting place where people with shared interests can connect instantly. The thrilling tools content creators will find here are guaranteed to further their businesses and humble careers. Tango is a true distinction in a mass of similar formats of social media apps. It is classy, sassy, and provides just the right amount of exposure that budding creators are looking for.

Key Features Of Tango
Build A Fanbase
If you have Michael Jackson's dance moves or Ben Ross's art skills, you can show them live to a wide community of spectators. This lays the foundation of a strong fan base. You can receive gifts and even money from strangers that are sure to boost your enthusiasm. Use Tango's in-built filters and effects to enhance your stream. Also, if you got a friend you wish to collaborate with, you can do dual broadcasting. Win the fans through your collective efforts. After all, it is rightly said by someone, 'It takes two to tango'.
Live Community
Tango features a vibrant community of broadcasters and vloggers. You will find no two vloggers to be the same. There is something for everyone in the community. Join the community, engage in the endless fun you are bound to have. Watch live broadcasts and streams of people from all spectrums of life and discover new perspectives on the things you know and love.
Enter Chat Rooms
The chat room is another exciting place to be in. Like any social media app, thousands of cliques exist across the expanse of Tango. Join the groups you relate most with and enter the chat rooms they own. Make friends out of strangers as you bond over similar interests. Once you find a comfortable seat in this room, you can shift to video chats as well.
System Requirements Of Tango
Make sure your system meets the following requirements before you download Tango:
It should have a Windows 7/8/10 64-bit operating system

It should have a Quad-Core server that runs at a speed of 2.5 GHz or more
How To Download It On PC
The given steps describe how to install the software on your system:
This site provides virus free download link for the software.

Clicking on the download button will direct you to another page where there is another download button. Click on this and the .exe file starts to download.

Run this file on your system. Follow all the installation instructions that show on the window.

When you finally click the 'Finish' button, Tango will successfully get installed on your system.
You might also like