Tablacus Explorer download for Windows.
Category: File managers
Version: 20.4.1
Last update: Apr 1, 2020
OS: Windows
License: MIT
What is Tablacus Explorer?
Tablacus Explorer is a free tabbed file manager with Add-on support. The software is completely portable, and there is no installation required. The ZIP file contains version for Windows 32-bit and Windows 64-bit.
Using this free file manager you can view files in tabs and Windows. Tablacus Explorer supports multiple views. You can access files from two, four, and more windows, and every window can be accessed via tabs.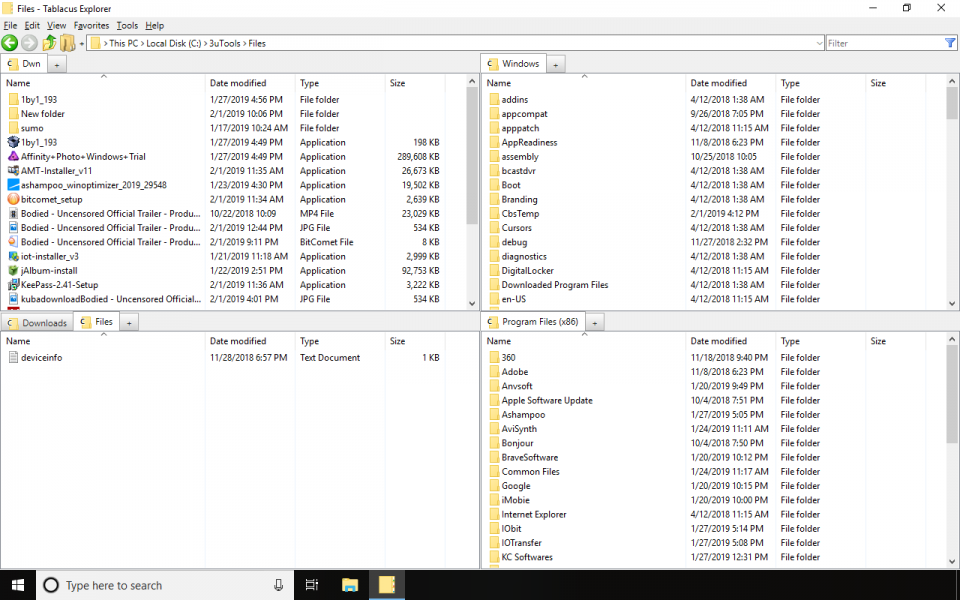 Add locations to favorites to access them quickly. Customizable association allows you to configure almost any function of the app including menus, keys, mouse gestures, alias, etc. All options to configure are available from the settings.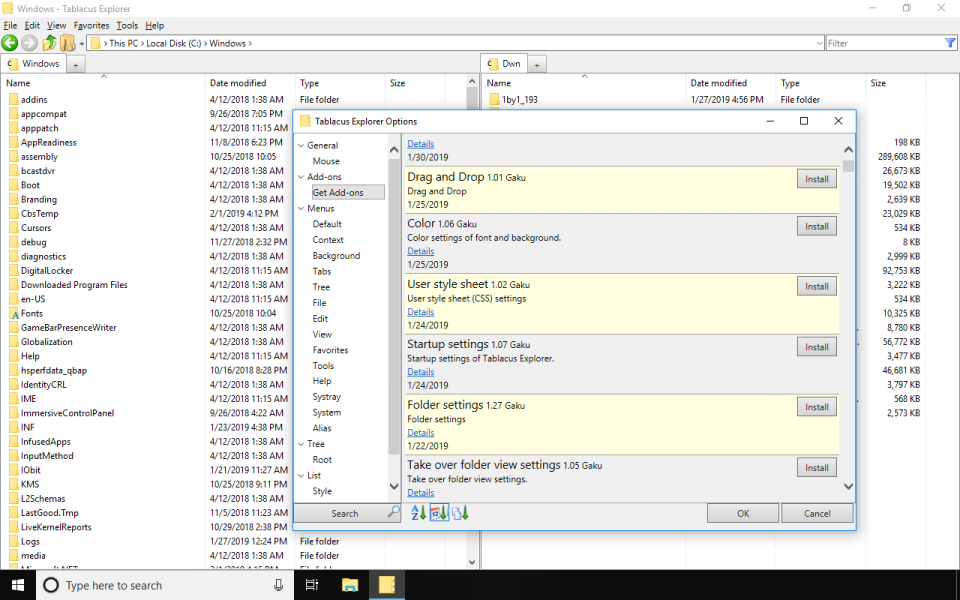 Tablacus Explorer is an Add-on based file manager. You can activate features installing plugins to change folder settings, take over folder view settings, use style sheet CSS settings, change the color of font and background, activate drag and drop and much more.
Tablacus Explorer Alternative