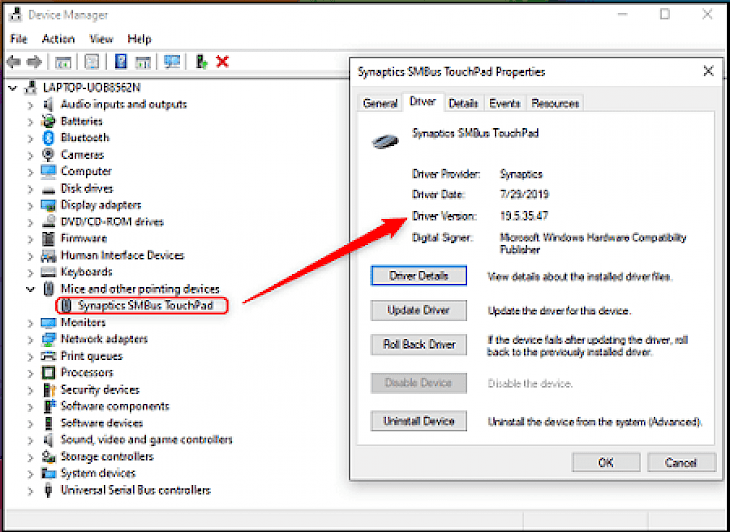 Download Synaptics Touchpad Driver
Are you facing problems related to the touchpad of your laptop? Synaptics Touchpad Driver is a custom solution for laptop owners whose touchpad hardware, due to the software corruption of their official touchpad driver, has been made unusable or unrealizable. The completely free Synaptics Touchpad Driver is designed for Windows 7, 8, and 10.
With decades of experience working with countless hardware variants of touchpads under Microsoft Windows OS, Synaptics Touchpad Driver can not only give users a simple way to restore their touchpad functionality but also integrate it with a wide range of additional features that generally do not co-exist with their touchpad.
From the beginning, let's start. On any modern Windows PC running Windows 7, 8, or 10, Synaptics Touchpad Driver can be installed using a simplified installer that will ask the user to only follow a few basic on-screen instructions. It is highly desirable to reboot after the app is installed to allow Windows OS to correctly detect all its hardware accessories and load their connected drivers.
Features of Synaptics Touchpad Driver
The exceptional features of Synaptics Touchpad Driver have been detailed in the section below.
Track Touchpad Functionality
With the laptop touchpad up and running, all the latest functionality introduced by this handy driver utility can be explored by users. By default, you can now correctly detect single finger touches on the touchpad controlled by this advanced Synaptics driver, monitor on-screen apps with typical two-finger movements - vertical or horizontal scrolling, zooming, and rotating, and even incorporate three-finger moves such as fast scrolling, also known as flicking. A four-finger downward flick will reduce your currently active desktop app for users who want to take even greater control of their everyday work on the PC. A continuous scrolling movement with the use of a two-way circular pattern is one of the best of the advanced options allowed by this driver. Other supported features are Top, Right, and Left-edge swipe controls, use of "hot corners" for the quick activation of several user-defined apps, and support for using touchpad as a small drawing canvas.
Configured Setup Tool
Synaptics Touchpad Driver also has its own setup tool with three key tabs: Sensitivity, Buttons, and Gestures. This tool makes the speed of the configuration pointer, touch pressure, palm rejection sensitivity adjustment, button shortcuts, optimization of gestures, and more. It also allows a feature that is rarely supported by standard touchpad drivers-the ability to turn 'On' or 'Off' the touchpad!
A Beneficial Touchpad Driver
Synaptics Touchpad Driver is considered today, due to the availability of so many advanced features, not only as a legitimate substitute for any touchpad driver that can significantly support the everyday workflow of anybody but also as an excellent usability tool that can enable individuals with restricted hand usage to take full advantage of their laptop hardware and connect more effectively with their PCs.
Download and Install Synaptics Touchpad Driver for Windows PC
Synaptics Touchpad Driver is available for download from the link provided on this page. Run the installer after the download completes to install the software on your Windows PC. Once installed, you will be able to seamlessly track all touchpad movements on your laptop and diagnose any problem that arises due to the same. Cheers!
You might also like