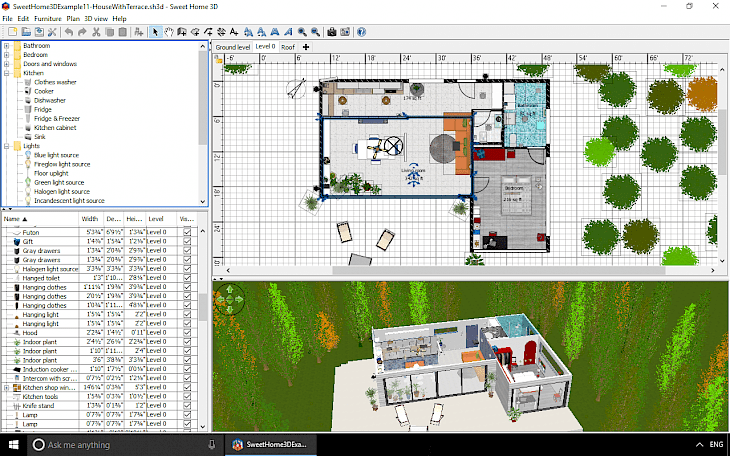 Download Sweet Home 3D
Sweet Home 3D is an application that allows us to quickly and easily create not only technical drawing of rooms but also generate a 3D visualization of the house. The program offers access to a very large database of free 3D models.
One of the main features is the ability to prepare precise technical drawings of rooms. Sweet Home 3D provides tools for creating walls, arches, insertion of windows, doors etc. The size of each of the elements can be accurately determined from the available options.
In addition, the application also allows you to load an image file with the scan housing project to facilitate the accurate tracing.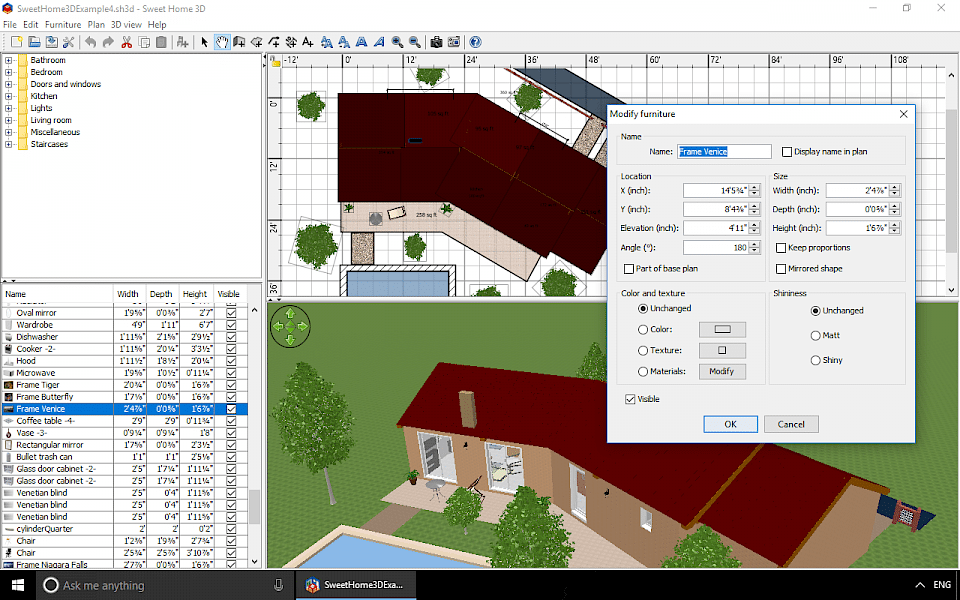 Sweet Home 3D can also create interior design projects. You can use a database of available objects to decorate the room. Among the models offered furniture find m. In. chairs, tables, sofas, dressers, beds, etc. By default, the program offers access to dozens of 3D models. On the project website can download additional packages magnifying collection with hundreds of new items.
Sweet Home 3D allows you to render 3D visualization rooms. You can also print and export PDFs, bitmap or vector graphics images, videos and 3D files in standard file formats.
You might also like