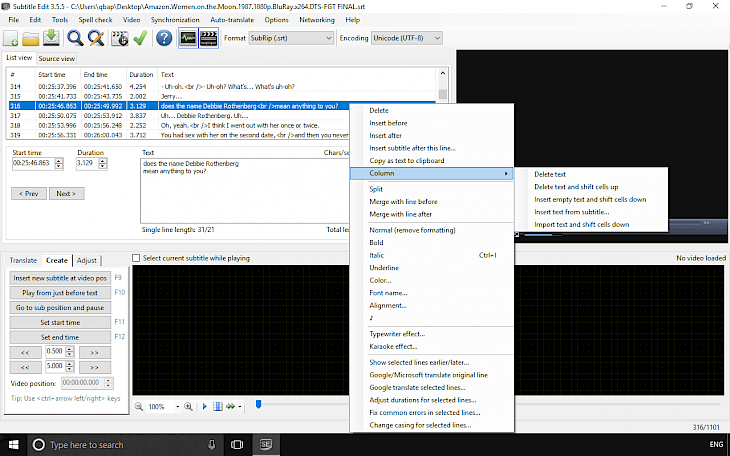 Download Subtitle Edit
Subtitle Edit is one of the best software to create and edit subtitles in popular format. The software offers support for more than 200 different formats including SubRib, MicroDVD, Advanced Sub Station Alpha, D-Cinema, SAMI, YouTube sbv, and many more.
Subtitle Edit features include option to create, sync, translate, adjust subtitle lines, convert subtitles between over 200 different formats, Rip subtitles from a decrypted DVD, merge and split subtitles, adjust display time, fix common errors wizard, compare subtitles, multiple search and replace, change casing using names dictionary, merge short lines and split long lines etc.
Moreover, you have access to cool audio visualizer control that can display waveform and spectrogram, and video player using DirectShow, VLC media player, or MPlayer.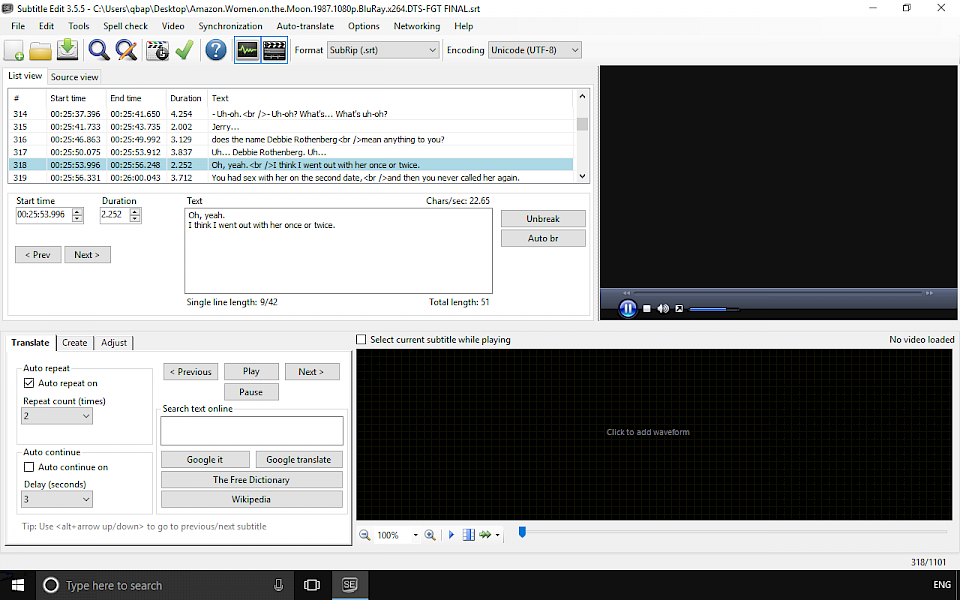 Subtitle Edit offers also other usefully functions like visually sync and adjust a subtitle (start/end position and speed), auto Translation via Google translate, options to open subtitles embedded inside matroska files, open subtitles (text, closed captions, vobsub) embedded inside mp4/mv4 files, open/OCR XSub subtitles embedded inside divx/avi files open/OCR DVB subtitles embedded inside .ts (Transport Stream) files, open/OCR Blu-ray subtitles embedded inside .m2ts (Transport Stream) files.
Using Subtitle Edit you can import and OCR VobSub sub/idx binary subtitles, read and write both UTF-8 and other Unicode files and ANSI, import and OCR Blu-ray .sup files - bd sup reading is based on Java code from BDSup2Sub by 0xdeadbeef, export to PNG images (+bdn xml), Adobe Encore FAB image script, VobSub, Blu-ray sup, EBU stl, PAC, and plain text, use spell checking via Open Office dictionaries/NHunspell.
You might also like