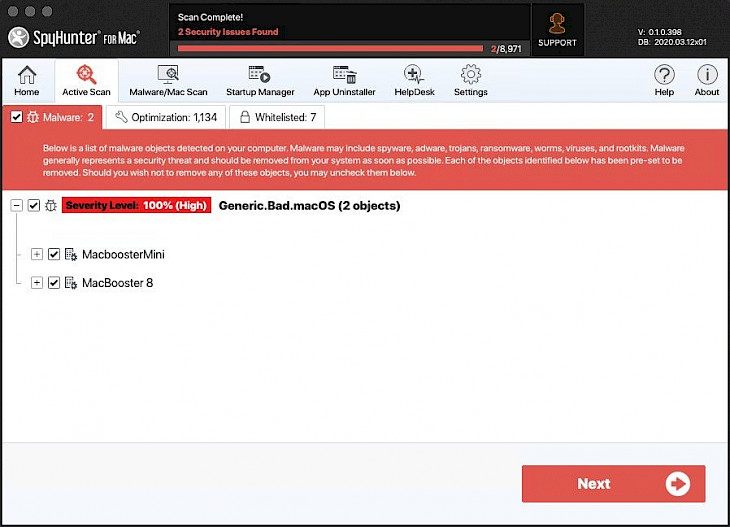 Download Spy Hunter
The advancement in technology has made it easier for us to carry out our lively hood and get things done faster. Though it might seem great news, many people worldwide don't want to go the right path in earning money but choose to do it illegally, whether by scamming outers or by attacking their personal computers and making them slower and useless.
However, having an antivirus can help remove such malicious software but even then, choosing the right one makes all the difference for the same. Out of the many available in the market, we have one exciting antivirus software for you today.
What is Spy Hunter?
Spy Hunter is robust antivirus software that helps eliminate any malicious software, trojans, malware, and much more. It's highly effective as it helps get rid of all these harmful things from your computer system from the very moment it successfully installs itself in your system. Moreover, users can have a custom scan to engage their computers to find out threats from the deepest pasts your system, and the software enables a reboot where it takes control of getting rid of the malware once in for all from its roots.
Key Features of the Software
The software is designed in such a manner that it helps in getting rid of all the threats that might have been imposed on your computer system. It helps in the total elimination of viruses, malware, trojans, and more.
The entire user interface is simple and straightforward. Users could navigate through the software at ease and even have customer support in their favor if anything were to go sideways.
Users can choose which part of the system to scan and check for threats. The company's latest updates to ensure that you have the best of features the software has to offer.
Minimum System Requirements
OS – Windows 7 or higher

Storage – 200MB

RAM – 1GB

Processor – 1GHZ
How to Download and Install it on PC
Download the software installer
The software is available on its website. Head on there and buy the license from them and download the installer.
Once downloaded, install the software by opening the installer from the downloaded package contents.
Enjoy using your computer free from any threats whatsoever to ensure complete and total freedom from viruses, all thanks to spy hunter's protection.
You might also like