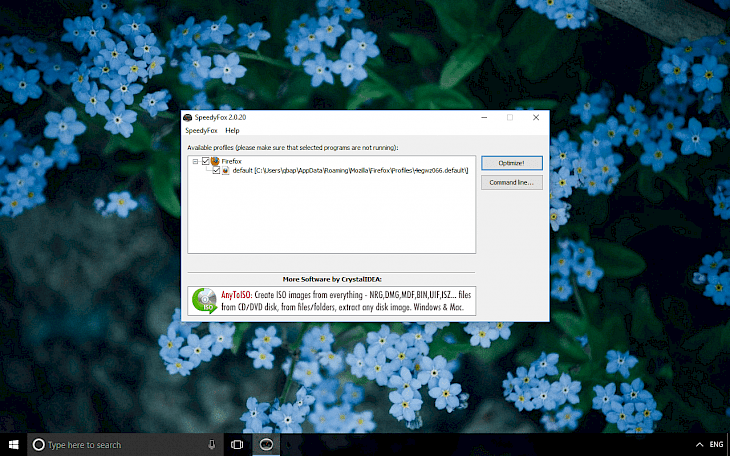 Download SpeedyFox
SpeedyFox is a free tool to boost start speed of popular browsers working using SQLITE databases. Once installed, SpeedyFox automatically detects profiles of the supported apps. All you have to do is click Optimize. Download version for Windows or Mac.
The software works with Mozilla Firefox, Brave, Chrome, Chromium, Skype, Thunderbird, Opera, Vivaldi, Yandex Browser, Epic Privacy Browser, Cyberfox, FossaMail, Viber for Windows, Slimjet Browser, Pale Moon, SeaMonkey. Mentioned programs start working much more slowly with the lapse of time. The reason is fragmentation of profile databases. SpeedyFox is specially designed to resolve this problem.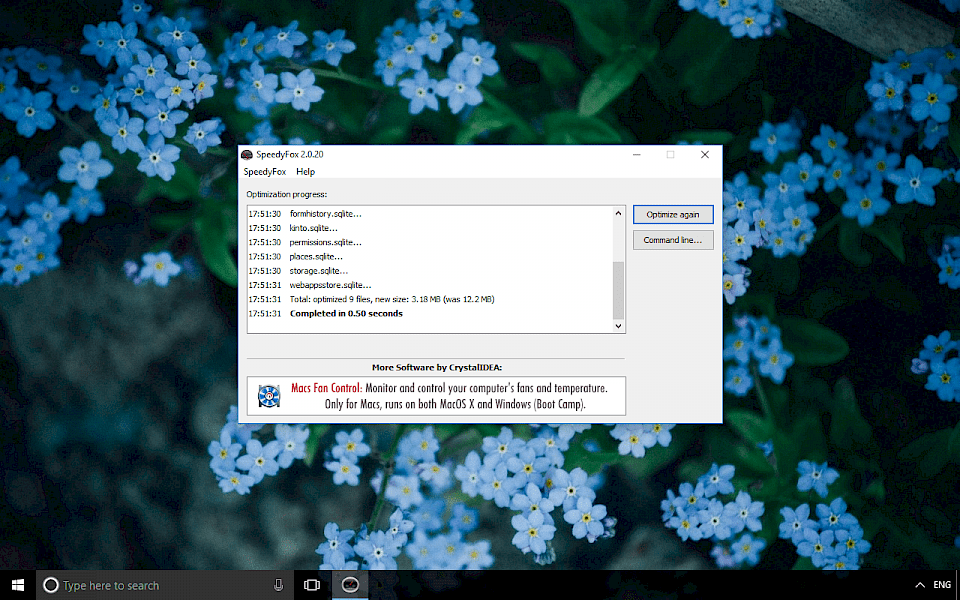 With the passage of time SQLITE databases slow down considerably. It takes time to start apps that use such databases and the overall speed is effected. This is a very common problem and it occurs largely because of fragmentation of databases. SpeedyFox is able to fix this problem with a single click.
It seems not real but after you optimize your Mozilla Firefox with SpeedyFox you will get a fresh newly-installed feel because the speed indeed gets considerably faster. You will get up to 3 times faster startup speeds, browsing history will become faster, and performing operations with cookies will be quicker than before.
You might also like