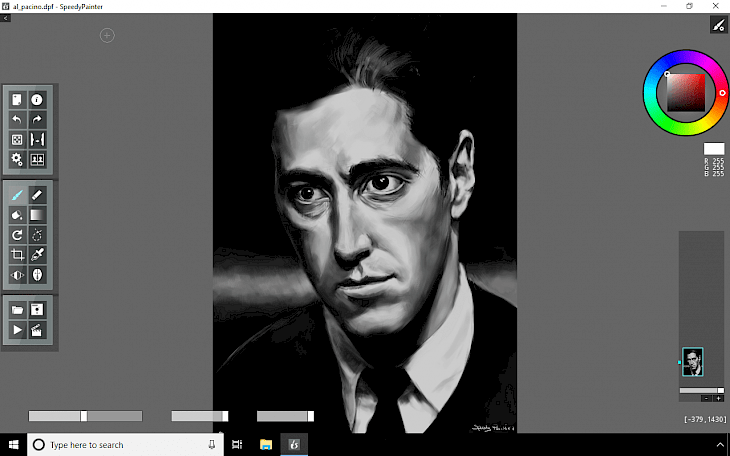 Download Speedy Painter
Speedy Painter is an OpenGL based free lightweight painting program designed for Windows. One of the most exciting features packed with the application is the possibility to record and replay of the drawing process (import and export of the whole process).
Moreover, you can export video of the drawing process into an AVI video file, that is ready to upload to YouTube, Vimeo or other web video sharing platforms. Speedy Painter is packed with a lot of useful options including support for multiple layers, canvas rotation, selection mask and more.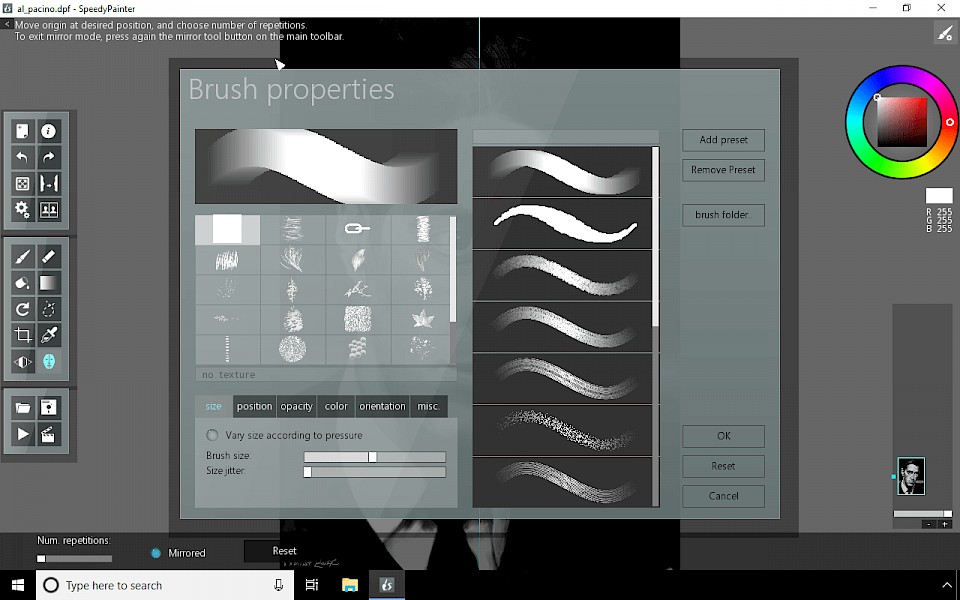 This free painting software works with most common image formats including JPG, PNG, Tif, TGA, and DDS. You can also change stroke size and/or opacity according to pen pressure with support for Wacom digitizers and tablets with Wacom technologies, like ASUS VivoTab note 8.
The brush engine offers the possibility to specify brush texture, color dynamics, scattering, size and angle jitter, and more. You have also access to Brush library offering different brushes types, option import new brushes and even to define new custom brushes.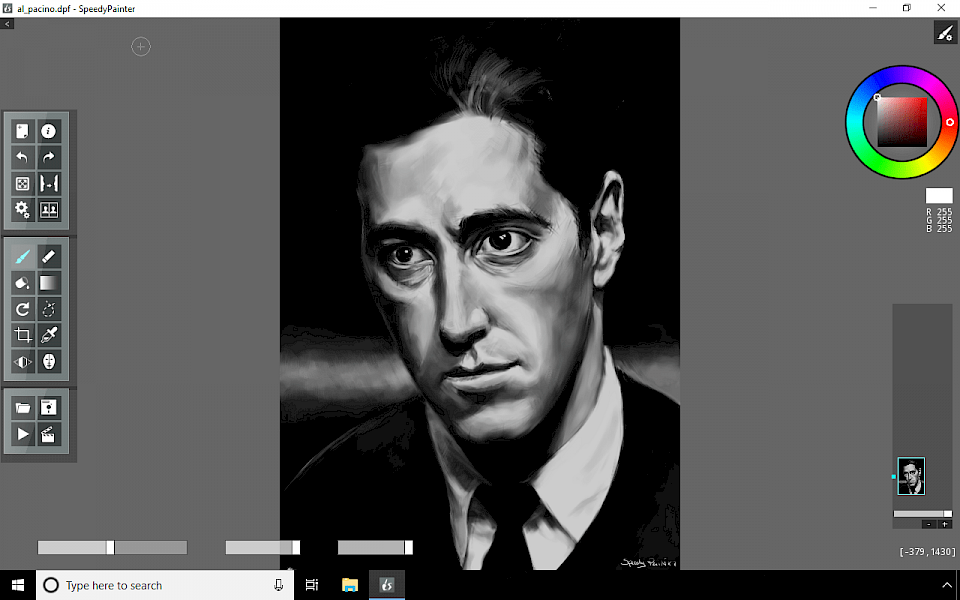 Speedy Painter is packed also with reference view that replicates canvas movements, in order to always focus on the portion of the image we are currently working on. When you need to create symmetrical shapes or drawing faces you will find a very useful mirror tool. Create horizontally mirrored images or radial repetitions of a pattern.
You might also like