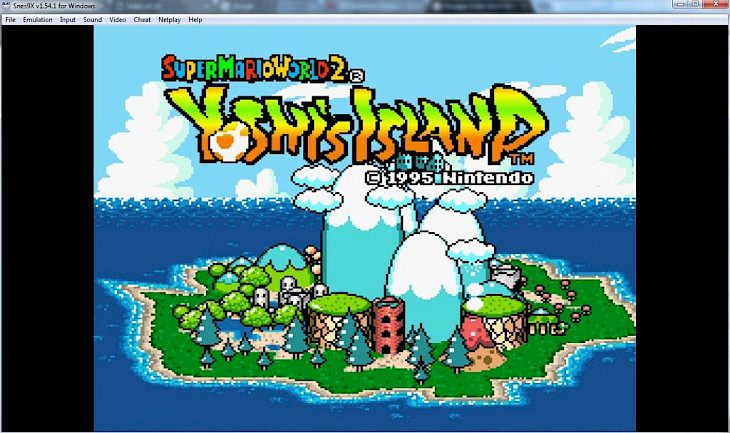 Download Snes9x (64-bit)
Snes9x is a popular Super Nintendo Entertainment System (SNES) emulator that is portable and freeware. It allows you to play most games on your PC or workstation designed for the SNES and Super Famicom Nintendo game systems, including some real gems that were only ever released in Japan.
Snes9x 64 bit is the product of part-time hacking, scripting, recoding, debugging, divorce, etc., for well over three years (just kidding about the divorce bit). Snes9x, with three assembler CPU emulation cores on the i386 Linux and Windows ports, is coded in C++.
Snes9x's development began in 1997 when Gary Henderson of Snes96 and Jerremy Koot of Snes97 combined their respective emulators to create Snes9x. At some stage, Snes9x was one of the first to imitate most SNES enhancement chips. It introduced support for Cg shaders in version 1.53. Version 1.55 added support for the enhanced MSU-1 chip found on the SD2SNESES chip
To make the app better than before and operate on more platforms than before, tonnes and tonnes of internal core modifications have been made. Unfortunately, because the Windows port is drastically different from all of the tool's other ports, and no one cared about preserving the Windows port, there will be no Windows port for this update. However, interested parties who have requisite skills can make a Windows port of the source. If you do, however, please send back the changes.
Features of Snes9x (64-bit)
The emulator comes with some cool features such as game-specific custom palettes, cheat support, mic support from Famicom, which make it a great choice out there for emulation fans. Snes9x is, as you would imagine, pretty easy to set up and has a user-friendly interface that allows you to install and run games in no time.
Super Nintendo Entertainment System (SNES) Emulation
Snes9x does what it is supposed to do efficiently, that is, emulate the SNES on your Windows PC.
Custom Palettes
Snes9x comes with its very own game-specific custom palettes that you can use to get that extra bit of style statement while gaming.
Cheat Support
Snes9x has to cheat support enabled so that you can easily cross challenging missions in the game without breaking a drop of sweat!
Famicom Mic Support
Snes9x provides you with mic support from Famicom so that you can effectively communicate while playing the game.
Download and Install Snes9x (64-bit) for Windows PC
The latest version of Snes9x (64-bit) can be easily downloaded from the download link given above. After downloading the setup file, simply double-click on it to run the setup installer for Snes9x. Snes9x gets installed on your Windows PC without any hassle usually. Once done, you can launch Snes9x whenever you are in the mood to play a SNES game either alone or with others. Enjoy!
The app team is not in any way related or affiliated with any organization listed. The team's views do not reflect the views of the different organizations listed here. Companies and all goods related to that business are trademarks of that business. For trademark and copyright information, please contact the company.
.
You might also like