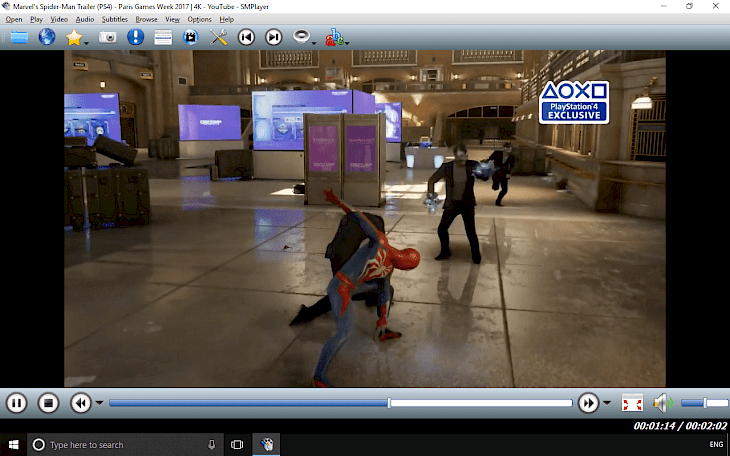 Download SMPlayer
SMPlayer is an interesting audio and video player based on MPlayer engine. The program works very well with almost all formats including AVI, MKV, MPEG, VOB, MOV, WMV, MP3, OGG thanks to the built-in codec. Download SMPlayer for Windows and Linux.
One of the most interesting features of SMPlayer player is an option to save video playback settings. The program remembers not only the position of last viewed movie, but also saves all settings associated with the file including sound volume settings, used subtitle file, selected audio tracks, subtitle settings including fonts, color, and size, etc.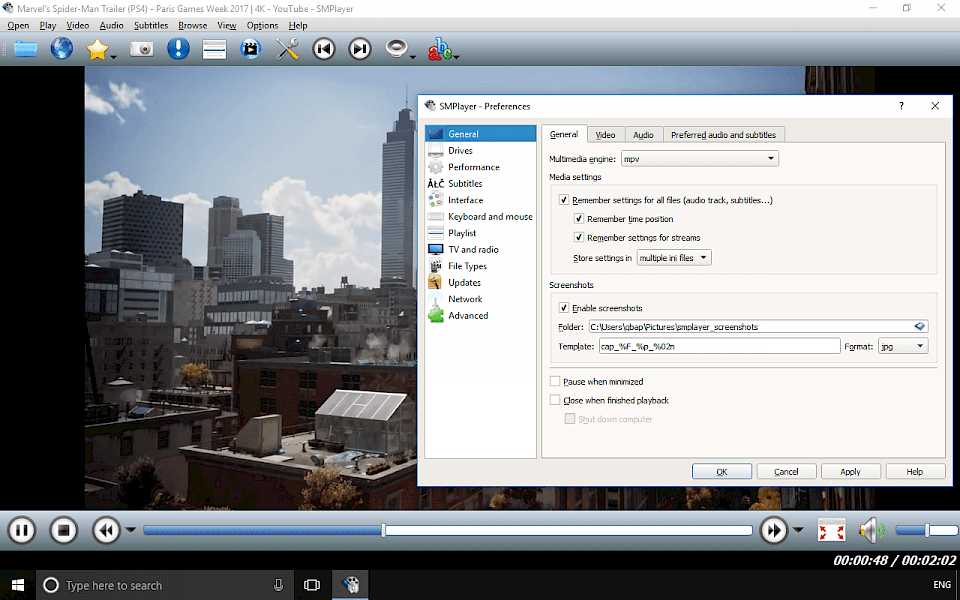 SMPlayer can also search and download the appropriate subtitle for our movie. Of course, the user can load a custom file with supported subtitles. The player works with popular subtitle formats including SRT, SUB, SSA, embedded in MKV, and DVD. SMPlayer will also play DVD discs and Internet streams. The software can handle without any problems video clips from such services like YouTube.
Other features of the player include a built-in video equalizer, support for skins, themes, icons, option to select filters and codecs used for video playback. With SMPlayer you can also change the playback speed, move the subtitles and much more.
You might also like