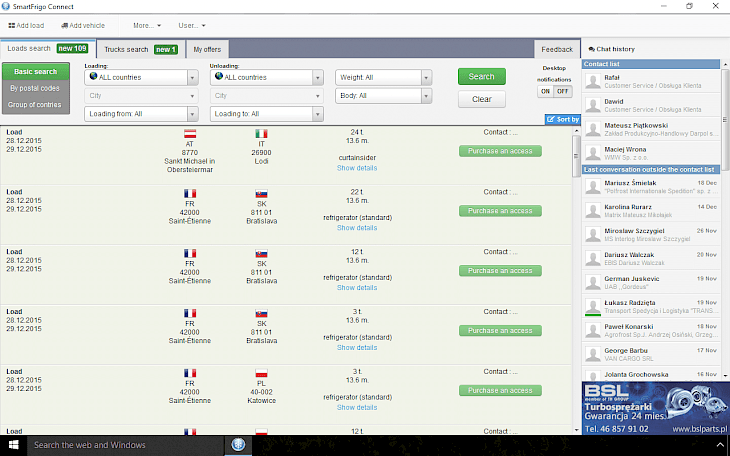 Download SmartFrigo Connect
SmartFrigo Connect is a free transport market allowing you to search for refrigerated truck to transport loads all over Europe. There is also a option to find curtainsaider trucks as well.
The application is free to use for all shippers with loads to transport. Shippers can add new cargos on the market, or contact directly hauliers with free trucks available. SmartFrigo Connect was designed to search loads for trucks like standard refrigerate trucks, hooks trucks, double stock, or curtainsider trailers.
When you add new cargo on the market you can fill all important information about the load like loading and unloading place, vehicle type, temperature, payment term, and all necessary additional requirements. You can also use the build-in communicator to send text messages and talk about transport details.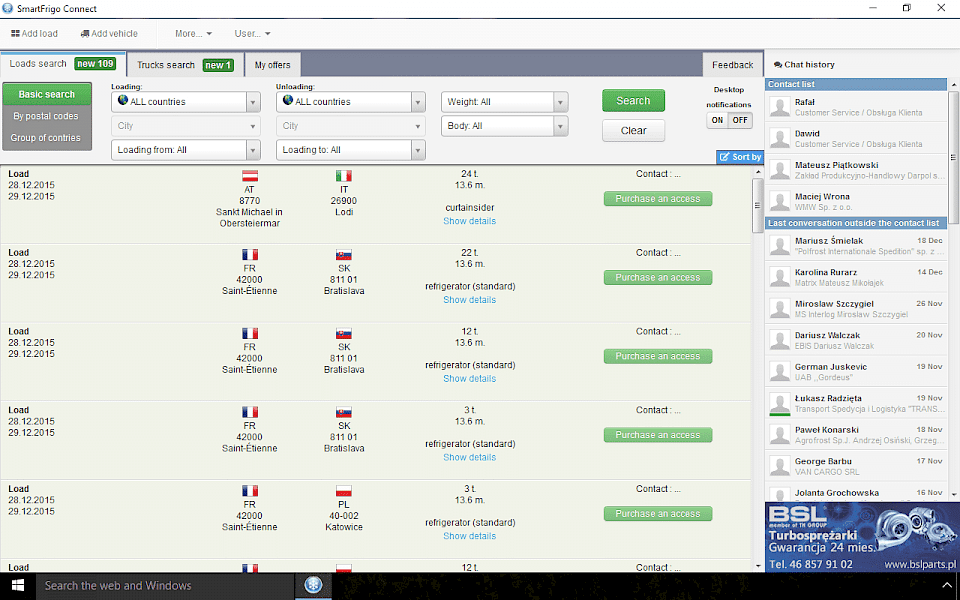 SmartFrigo Connect offers a great communication module allowing you to text with every person with account on the transport market. The IM displays status of users, allows you to add contractors to friends list, and displays all information regarding companies. If someone is offline the app sends automatically a e-mail to receiver.
SmartFrigo Connect is available for free to shippers adding loads. If you will add new loads you will get special points and grand access to full version. Hauliers looking for cargos can use the app 14 days for free. After the period you need to buy access to full version to see contacts to available loads. The developer verifies all hauliers, checking documents like insurance and transport licenses.
You might also like