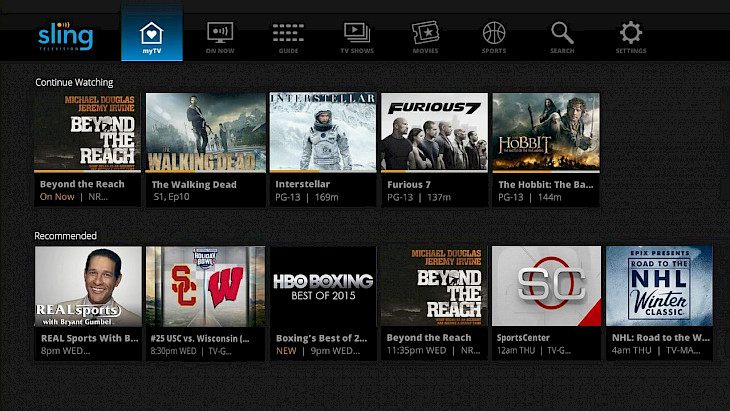 Download Sling TV
Watching TV on the internet has been a hassle for quite some time now. Though cable is the way to go, the internet makes it a wholesome experience to have all types of content to view on the go. However, despite surplus multimedia sites coming into existence, there are very few TV broadcasting sites that help out users. But out of the few, we have a popular software that gets the job done of broadcasting live television discussed below.
What is Sling TV?
Sling TV is a one-stop-shop software that provides television-oriented services over the internet. It allows users to customize their channels and watch what they feel like watching. Moreover, the application is only available in the USA, and if other countries are willing to use the application, then a VPN would be required. There is a plethora of channels to choose from and you pay for only those channels. You can start your free trial through the Sling TV website.
Key Features of the Software
The entire application is built in such a manner that it can appeal to a more massive crowd and provide a better viewing experience. Furthermore, all of the tools and settings are arranged in ways such that users find it easier to access the application.
Users can access a broad range of channels that span from sports to entertainment channels, news, and much more.
The application utilizes the internet to deliver the necessary content and multimedia. Thus, making it an exciting software to have if you are looking to have entertainment anywhere in the USA.
Minimum System Requirements
OS – Windows 7 or higher

CPU – i5 or higher

RAM – 4GB

Storage – 1GB

Internet connection – 5Mbps
How to Download and Install it on PC
Download the Installation Files
The installation files are available on the software's official website. Download it from here.
Install the software by opening the installer and following the on-screens et of instruction for a successful installation.
Stream away your favorite channels through a click of a button upon successful installation.
You might also like