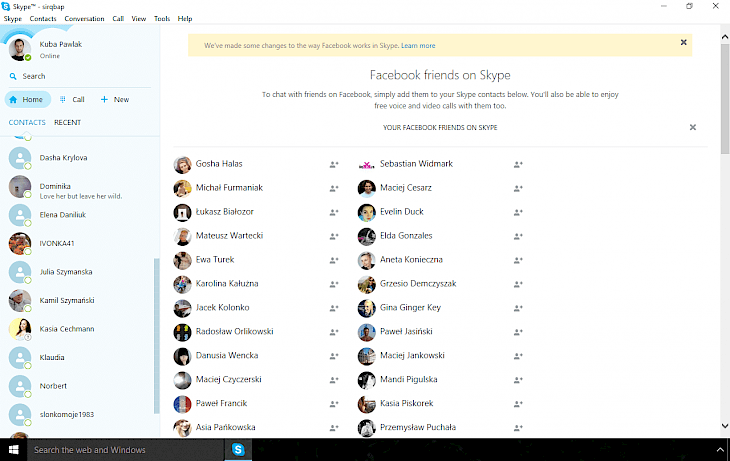 Download Skype
Skype is a voice communicator allowing you to speak for free with all users in the network. You can also send text messages, make video calls with other Skype users, send files and even call people who are using conventional landline or mobile telephones and send SMS text messages and faxes.
The application allows you to make free voice and video calls to other Skype users at no additional cost. You will pay only for connecting callers that are using phones or landline phone numbers. Skype encrypts conversations with secure AES algorithm, while maintaining still a very good sound quality.
It offers free unlimited worldwide phone calls to anyone else on Skype, anywhere in the world, allows you to chat with up to 100 people in group chats and it works with all firewall, NAT and routers. Download Skype Offline Installer for Windows, Mac, and Linux.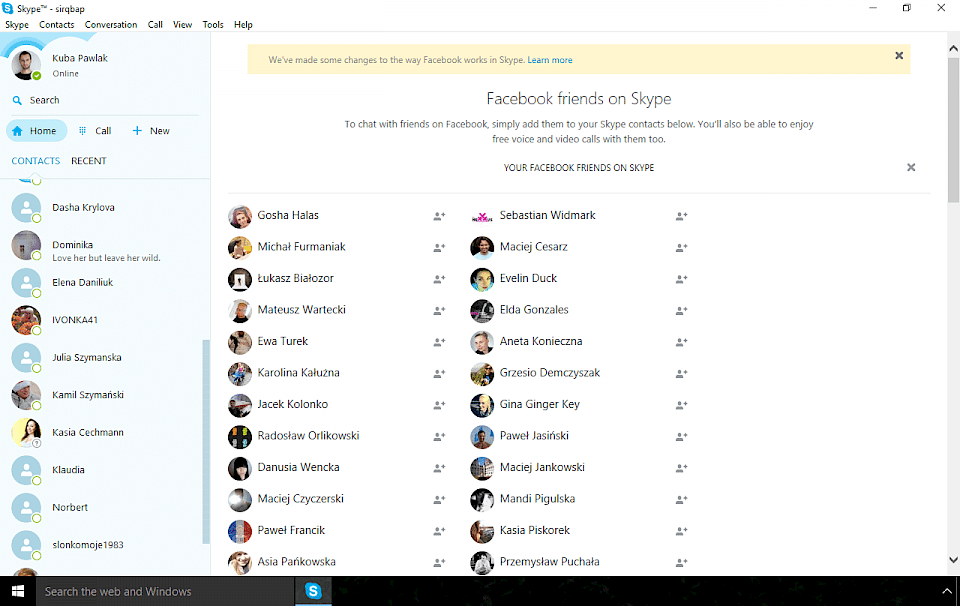 You can also Skype users through the services of the virtual assume SkypeIn phone number. This number is available from any user that is using a landline or mobile number. Skype also allows you to generate numbers redirections to mobile phones.
The application is available for mobile devices including smartphones, tablets and even TV's. Friends list shows you when your friends are online and ready to talk or chat
Skype can share your screen with other users, set reminders for friends birthdays, import contacts from popular services and websites including Facebook, Gmail, Yahoo and Outlook, recharge the account of a specific person with support for PayPal, or listen to the messages recorded in Voice Mail. Skype Offline Installer is available in 32-bit and 64-bit versions for Windows.
You might also like