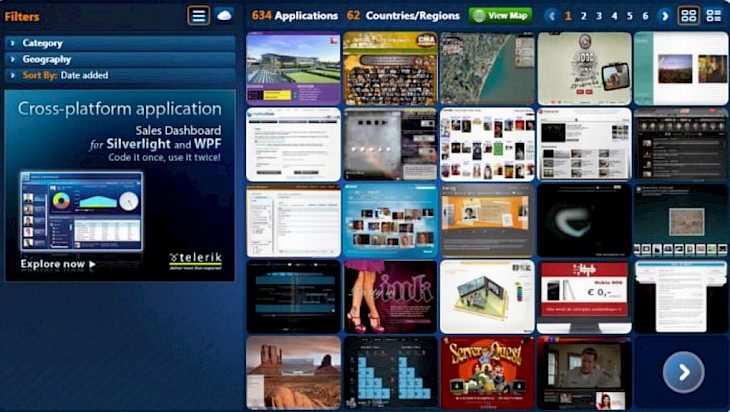 Download Silverlight (64-bit)
Silverlight is a great application that you can use as a development tool to design and create an interactive user experience for various web and smartphone applications. Developed by Microsoft Corporations, this platform supports the graphical presentation in software development.
The software offers various graphical templates to save your time. You can also freely import the graphics features by using the drag & drop a use them in this application. This fabulous platform is compatible with multiple browsers and operating systems that consequently bring a new level of interactivity. Irrespective of the operating system, this excellent software application has no limitations including the audio or video file formats. Silverlight is a valuable and beneficial tool used by the programmer or developer to enhance the visual presentation of their respective web content. you will need prior technical knowledge to use this software but still, you can use it with minimal effort.
FEATURES
IIS Smooth Streaming
This fabulous feature is quite useful, it enables the users to create and deliver high-quality streams that play back smoothly and will be able to run on any device conveniently without any interruption.
Deep zoom
To provide the highest resolution images and frame rates to the user, Silverlight offers the deep zoom tool. This tool is very effective and considered the smoothest and fastest zooming technology on the Web.
New Controls
The software provides a wide range of controls that you can use to present your designs or graphics pleasantly. You will get more than 60 high-quality, fully skinnable, and customizable out-of-the-box controls including the charting and media, new layout containers, and more.
Media format extensibility
The new raw AV pipeline helps this platform to easily support a variety of third-party codecs. The audio and video content can be decoded outside the runtime.
3D graphics
Silverlight is a beneficial application that enables the users, developers, or designers to apply content to a 3D plane. The software allows you to rotate or scale live content in space without even writing any additional code.
Skinning and Styling
Designing will be easier and more effective on this platform. You will need to create the graphics and then you can use them further to customize controls.
How to install Silverlight 64-bit on your Windows Operating system?
Silverlight is a valuable and reliable tool that you can use on your PC to design a graphical presentation while developing any software or web content. To install this software on your system, you can follow the instruction and guidelines described below.
Step 1: It is always preferred to install this software from the developer's official website.
Step 2: Alternatively, open your browser and search "Download Silverlight 64-bit for Windows" in the search box.
Step 3: Now, you will get a list of websites on your search result page.
Step 4: Once you have downloaded the setup file, follow the step-by-step guidelines and instructions to start the installation process and run this software on your system.
Step 5: After following all the steps, click on finish, and now you can use this fantastic software on your Windows operating system
You might also like