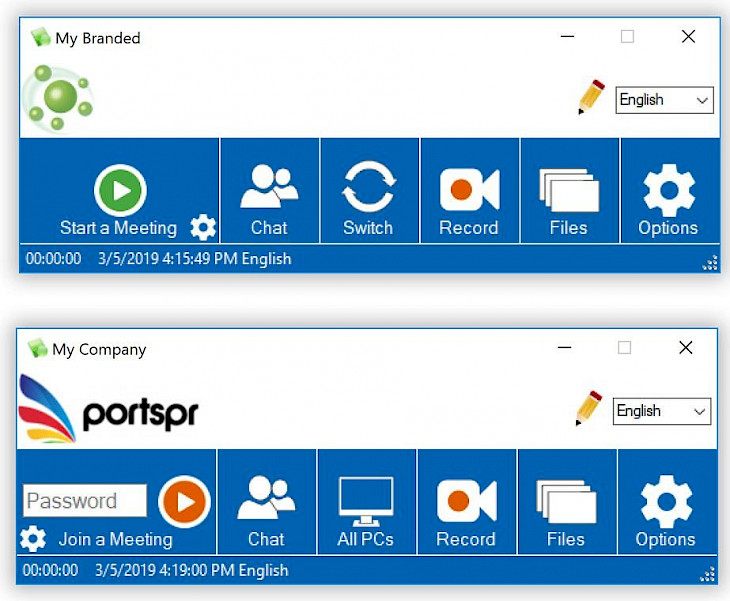 Download ShowMyPC
The technical advancement enhances the user experience by providing the latest features. Various software applications are available that allow the users to access and perform multiple tasks efficiently and conveniently. ShowMyPC is an amazing software that is designed to offer easy and reliable remote PC access. You can use your computer to control the desktop of someone else's computer. To access this amazing function you will only need a good internet connection.
ShowMyPC is an open-source platform that you can use when multiple users need to see the same thing or for providing remote assistance. You will need to remember the basic guideline and instructions while using this application. It is compulsory to download ShowMyPC for both users on their respective PCs. The person who is willing to share their desktop screen click on "Show My PC now" and the other person who wants to view click on "View Remote PC". For security purposes this amazing platform allows you to generate the password used by other users to access the content or PC screen.
This fantastic platform can be used to perform various functions from creating tutorials to transferring files. To use ShowMyPc, you will need to devote some time to perform complicated tasks. This software allows the users to configure proxies and private servers on technical aspects to boost security.
FEATURES
Shared folders
The interaction becomes more effective when you use files or visualize the data. This fantastic platform allows users to share files between multiple users. This will save your time and help you to present in a more organized manner.
Take screenshots
While accessing another desktop, this fantastic platform allows the user to take screenshots of necessary details.
Security
The data protection and user security is an important aspect of this software. The software keeps your ports secure with 2-layers of tunneling. ShowMyPC plus RDP works as a great alternative to VPN. The developer gives high priority to the user's security and uses standard protocols.
Accessible
This amazing platform proves useful for anyone who wants to help someone else on another computer remotely. ShowMyPC allows users to access other desktops from anywhere including home and office without any inconvenience.
How to install ShowMyPC on Windows Operating System?
ShowMyPC is an amazing and beneficial platform that allows users to access the PC of another person from anywhere in the world. It is essential to download this software on your system to have a tremendous user experience. To install this fantastic software, follow the guidelines and instructions described below.
Step 1: You can download ShowMyPC directly from the official website.
Step 2: Alternatively, open your browser and search "Download ShowMyPC for Windows" in the search box.
Step 3: You can choose any trusted websites like filehorse.com from the search result page to download this fantastic game.
Step 4: Once the downloading is completed, click the setup or .exe file twice to start the installation process.
Step 5: Follow the instructions and guidelines very carefully.
Step 6: When the installation process completes successfully. You can now enjoy this great application on your desktop.
You might also like