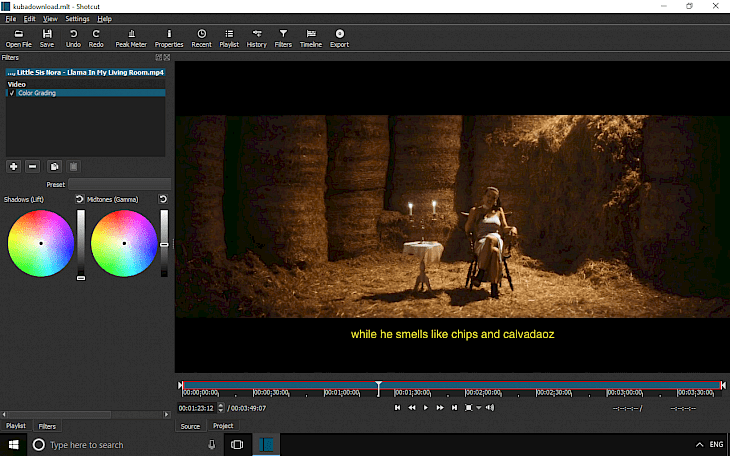 Download Shotcut
Shotcut is a free program designed for basic video editing. The application allows for quick and easy editing of video, add special effects to video clips and convert between formats. Download Shotcut for free on Windows, Linux, and Mac.
You can edit video clips via a playlist. First, select a clip and then select the section that you wish to use in the film. The user can also apply some of the offered effects and filters before adding a clip to the list of rendered materials. In addition, Shotcut allows for stage fright clips online via HTTP, HLS, RTMP, RTSP, MMS, UDP.
There are not too many filters offered by Shotcut. The basic tools allow you to sharpen the image, correct white balance, stabilize the image, create transitions, add a glow effect, crop, flip color, change the transparency level and change colors with 3-way color wheels.
Shotcut also offers few tools for audio processing. You can simply normalize, increase volume, and copy audio channels.
The application offers predefined compression settings for videos in popular formats like H.264, H.265, MPEG-4, Apple ProRESS, WebM, Flash or sequence of graphics files (BMP, GIF, JPEG, PNG, SVG, TGA, TIF).
You might also like