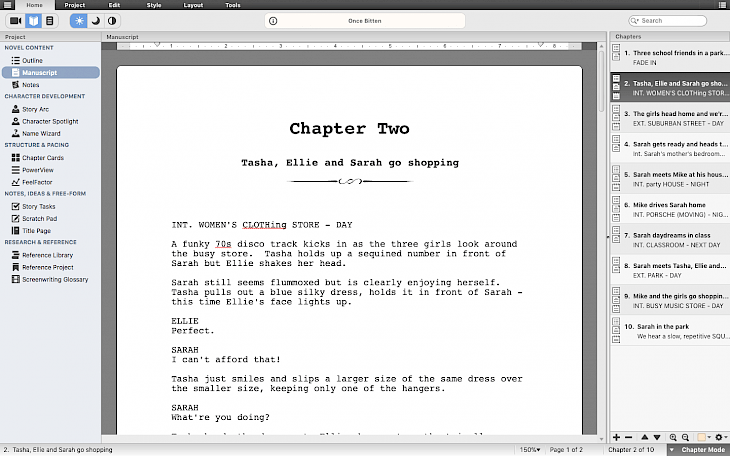 Download Script Studio
Script Studio is a screenwriting software with all features for screenwriters, playwrights, and novelists. Script Studio can handle the pagination and layout via Tab and Enter keyboard shortcuts and auto-complete which suggests character names and scene headings.
Break your story down into key sequences so you can plan and build your script or novel step by step, chapter by chapter or scene by scene, allowing you to maintain your creative flow while structuring your narrative. Customize your story structure into color-coded acts, drag-and-drop steps and virtual "index cards" to re-organize your narrative, and refer to sample templates which many Hollywood blockbusters are based upon. Use the integrated dictation tool to act as a middle-man between your dictation software and Script Studio so you can not only input text via your voice but also easily navigate Script Studio's views, menus and features.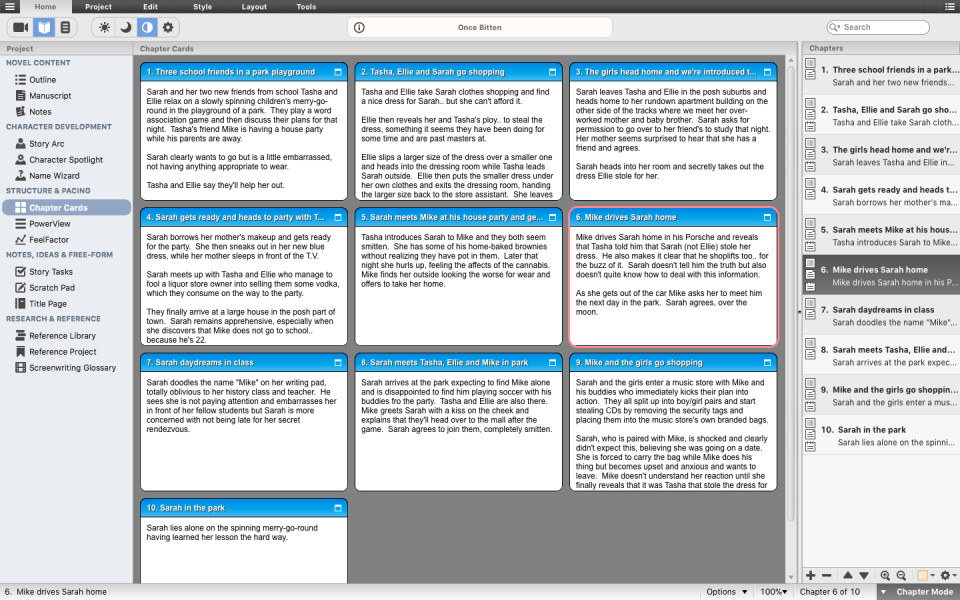 Create in-depth character profiles with headshots from the gallery, answer a series of probing interview style questions, define relationships, analyze dialogue exchanges and develop story arcs step by step. Keep track of character ideas, plot points, draft script scenes and research in the global "Scratch Pad" and use "Story Tasks" to build a checklist of story objectives so you never forget a clever twist or witty line again.
Choose your writing mode and template and let Script Studio handle chapter headings and layout for your manuscript, act breaks for your stageplay or television script, and scene numbering for your screenplay. Create and toggle dual-column dialogue with just a click of the mouse or using a keyboard shortcut or toolbar icon with no need to select text first, and what's more, Script Studio's Dual Dialogue is completely editable. Use FeelFactor to gauge the pacing of your narrative via a colorful interactive graph and define levels for steps that evoke an emotional or intellectual response in your audience such as shock, action, twists and romance.
Script Studio can import directly from and export to Final Draft (.fdx), Adobe PDF, Rich Text (.rtf), Plain Text (.txt), HTML web pages and Fountain file formats, and export script data to scheduling programs for production. View 12 scene-by-scene breakdowns and analyses of successful Hollywood movies such as Die Hard, When Harry Met Sally and Spider-Man, side by side with your own project to compare your structure with the pros.
You might also like