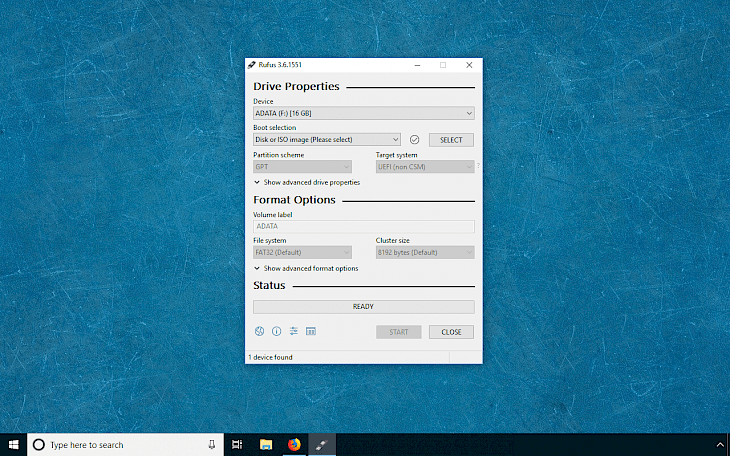 Download Rufus
Rufus is a small utility that can be used to format and create bootable USB flash drives, such as USB pendrives, memory sticks, etc. The software supports UEFI as well as GPT for installation media. Create Windows and Linux bootable media.
After installation, Rufus for Windows 10 will automatically detect all devices connected to the USB port. Next, you can format, create bootable USB with the system, and test the drive for bad blocks. You can also use Rufus to install and run OS from your USB memory stick without the need for installation.
Rufus will allow you to install Windows 7, Windows 8 or Linux in full EFI mode. However, Windows Vista or later is required for full UEFI/GPT support.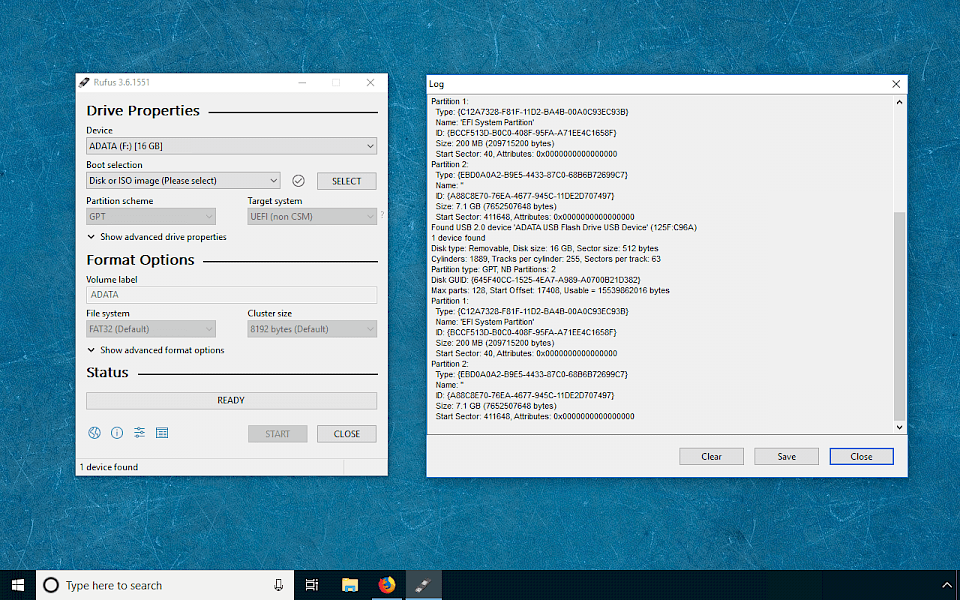 If you create a DOS bootable drive and use a non-US keyboard, Rufus will attempt to select a keyboard layout according to the locale of your system. In that case, FreeDOS, which is the default selection, is recommended over MS-DOS, as it supports more keyboard layouts.
Rufus works really fast and in an available test it's about twice as fast as competitors when creating a Windows 7 USB installation drive from an ISO.
You might also like