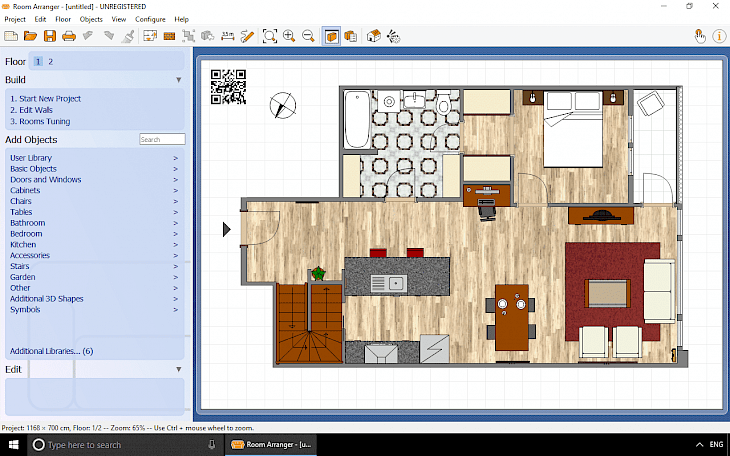 Download Room Arranger
Room Arranger is a tool to design gemgardens and room arranent, suites and whole floors. The program is equipped with a database of more than 300 furniture objects and other equipment. For each of them, you can modify their dimensions exactly as you need.
One of the biggest advantages of this application is the ability to create projects based on technical drawing rooms. You can import a sketch of the flat and start to apply virtual walls, windows and furniture. Room Arranger offers a 3D engine and allows you to convert 2D drawings to fully 3D with a single click of the mouse. There is a measurement tool in Room Arranger that helps you to check if there is enough space left for other objects, or just visualize the dimensions in the project.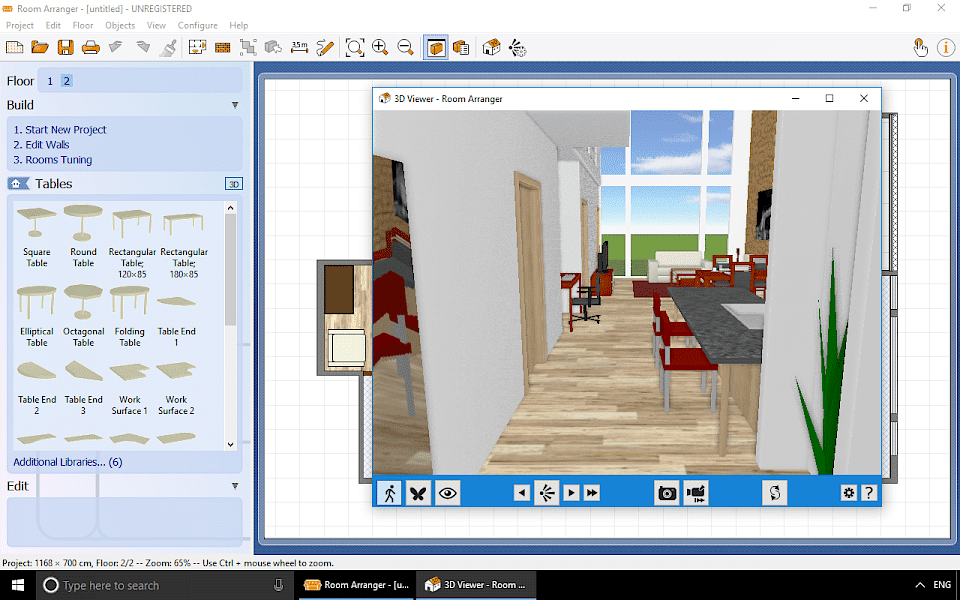 Database available in Room Arranger contains useful objects that can be used in our project. These include chairs, windows, doors, tables, carpets, beds, accessories and household appliances, plants, plates, chairs and much more. Additional elements of interior and garden can be downloaded from software homepage. Room Arranger can print in exact 1:50 or 1:100 scale. In case you have only small A4 printer the software manages to print the project over more pages.
Room Arranger also features the presentation of projects in form of 3D animation. You can see the appearance of multiple camera angles, and also walk around the apartment. Room Arranger let you fly around the scene or you can also walk through it like in reality.
You might also like