Right Click Enhancer download for Windows.
Category: System tools
Version: 4.5.5
Last update: Nov 6, 2018
OS: Windows
License: freeware
What is Right Click Enhancer?
Right Click Enhancer is a system context menu management tool. With this application user can adjusts the menu available under the right mouse button.
The program gives the user the ability to easily add shortcuts to any menu, as well as useful options to accelerate the frequently performed operations on files or folders. Among predefined functions that can be easily attached to the context menu can be copied the contents of files, data encryption, print a list of files, generate checksums or edit the notepad.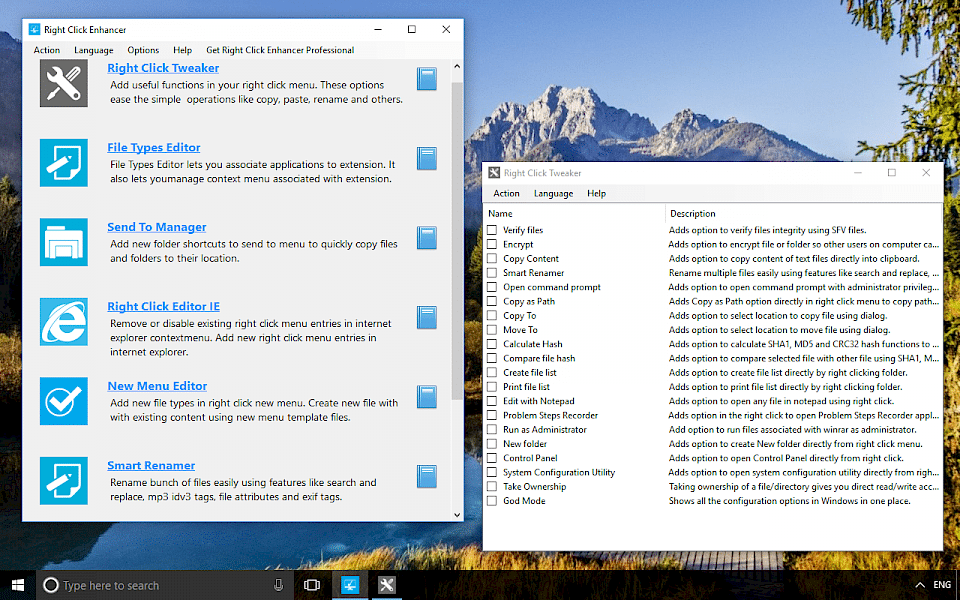 The functionality of Right Click Enhancer tool for this is not the end. The program can also add to the menu functions to take control over files, create a list of files, comparing the checksum data, move or copy data to convicted location and mass renaming files. Right Click Enhancer also editor context menu in Internet Explorer.
The free version of Right Click Enhancer was deprived of the possibility to edit each element of the system context menu, add shortcuts to applications, files and folders in creating additional sub menu for the selected items.