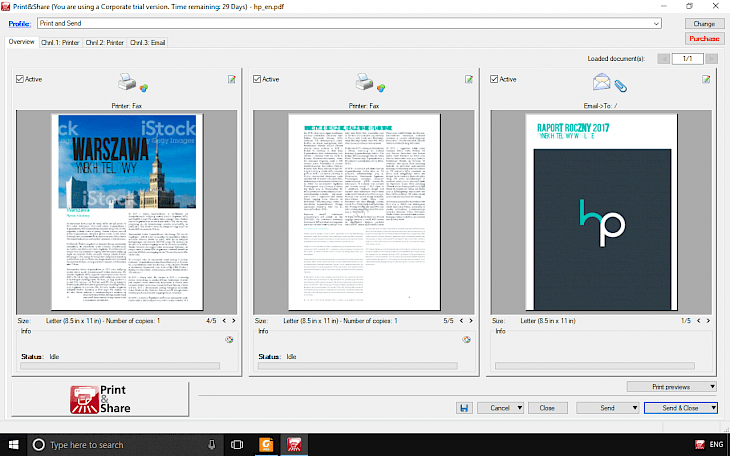 Download Ricoh Print&Share
Ricoh Print&Share virtual printer driver is a great software to save toner and ink usage. The driver works with all printers. Ricoh Print&Share is an intelligent virtual printer driver with many useful tools. Add logo's, overlays, barcodes, QR-codes, badges, watermarks.
The software will reduce ink and toner usage. Ricoh Print&Share can automatically route large print jobs to a multifunctional device and smaller print jobs to another printer. Split specific pages in a print job to different page sizes. In this example: every A3 landscape page is split into 1x A4, 2x A5. Every A3 portrait page is split into 2x A4. Other pages stay untouched. Print&Share can convert print jobs to a file (PDF, BMP, JPG, EMF, TIFF), and save documents to a NAS, DMS or shared network folder. Easily duplicate or triplicate your documents and use the finisher of the MFP to staple your documents.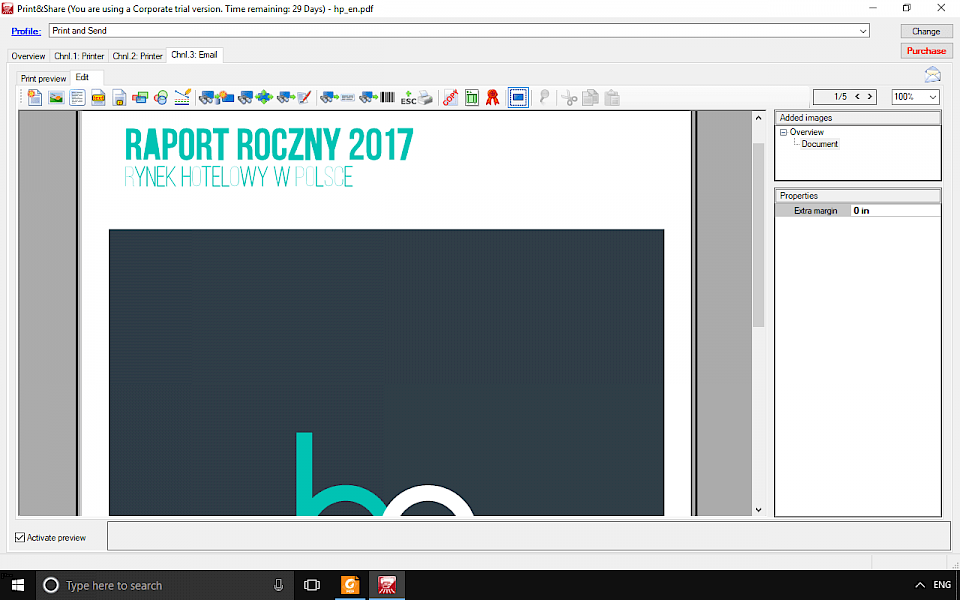 The White Space Merging feature allows Print&Share to calculate the white space on the current page and the print coverage on the next page. Depending on the result, Print&Share will combine the pages to save paper. This helps to reduce the amount of paper that you use and eliminates paper waste. You can visually select pages Hassle-free page selections. Just click a page thumbnail in the visual thumbnail overview to select or deselect a page for printing.
The Ricoh Print&Share route function can automatically send colored print jobs to a specific multifunctional device and black/white print jobs to a different printer. For the colored print job, you can force specific pages to black/white and use a specific tray based on the color. The software can Ignore pages that contain too much white space (or based on % or cm coverage). Once configured all options will be applied automatically. Trial version works for 30 days.
You might also like