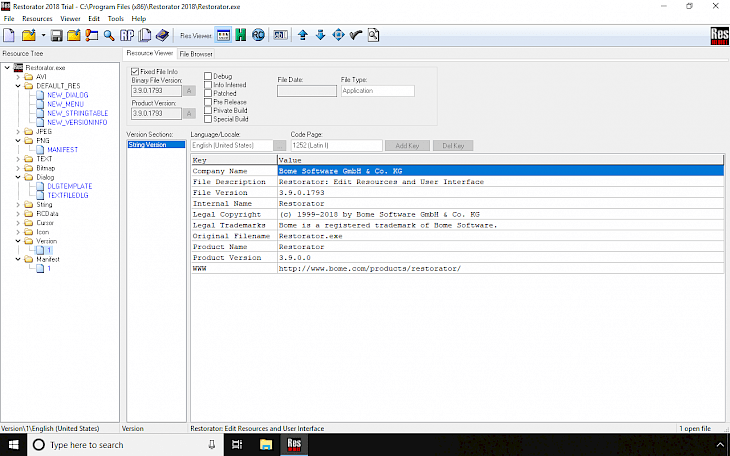 Download Restorator 2018
Restorator 2018 is a great utility to edit Windows resources in applications and their components including files with .exe, .dll, .res, .rc, and .dcr, extensions. Download Restorator 2018 trial version for Windows now!
Restorator modifies resources. Resources are application-dependant data that the respective programmer includes in his program. Inside the program file they are separated from the program itself and therefore may be changed. This is the technical condition to create custom applications. You can use Restorator 2018 to change, add, or remove resources such as text, images, icons, sounds, videos, version, dialogs and menus in almost all applications.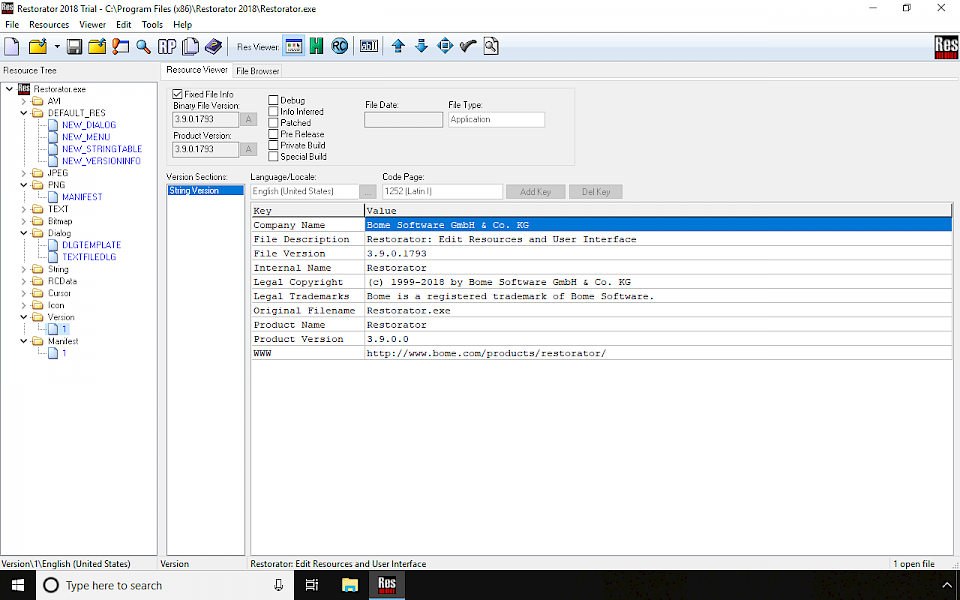 Restorator 2018 can be also used to translate/localize, customization, design improvement and development. The resource editor comes with an intuitive user-interface, complete documentation with many examples and prompt user support in the discussion forums or via email. You can use the software to translate existing applications (localization), customize the look and feel of apps, enhance control over resource files in the software development process, hack into the inner workings of applications.
Using ResPatcher you can create a small executable file that will re-do your changes, enabling you to customize any application and share it with others. You can customize applications like Internet Explorer and AOL Instant Messenger and share the modifications with your friends. Insert resources in .exe or .res files. Added resources are particularly useful for your created .res or .dcr files, or if you want to add custom resources to your own projects.
You might also like