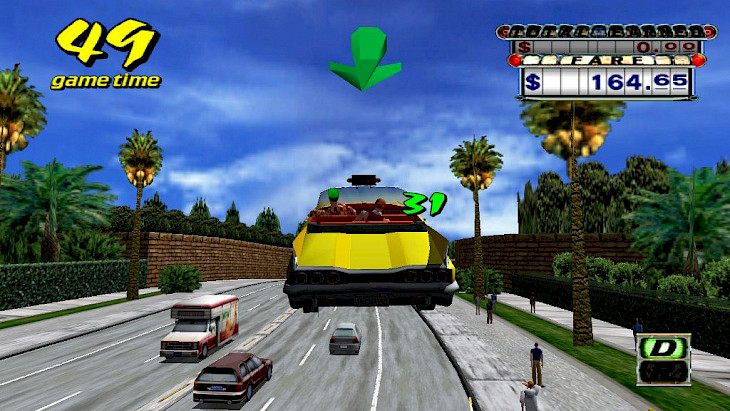 Download Redream Dreamcast Emulator
If you are an enthusiast gamer, then you must know about Dreamcast Emulator. Developed by Anthony Pesch, this superb emulator was one of the first gaming emulators at the end of the 1990s, which could connect to the internet to provide the user's best gaming experience. Sadly, this emulator software is discontinued but now Luckily, Redream Dreamcast Emulator is launched to provide an intuitive environment for gamers to play their favorite games on PC in HD.
Redream Dreamcast Emulator is one of the fantastic and reliable desktop enhancements that are easy to use and can be used for beginners and professionals.
FEATURES
High-definition Games
This fantastic gaming console offered terrific graphics and HD quality presentation to the users. You can have a tremendous gaming experience by playing your favorite games in 1080p without any restriction.
Unified Interface
Either you are a beginner or a professional, the interface of this desktop enhancement emulator is well organized. This consoler can be used easily without any prior knowledge or experience.
Ready to Play
No additional requirements or setups are required to run Redream Dreamcast Emulator on your system. You will need to download the file, and here you go. There is no need for controller configuration, BIOS, or flash files. You can start your gaming experience by adding the directory. Store all your games in the directory and this excellent gaming emulator automatically executes each game.
Redream Dreamcast Emulator provides various excellent tools and settings to enhance the user experience. To adjust the screen size and aspect ratio, you can use the video setting tool. If you are willing to play your favorite game with proper bandwidth, then the network setting tool is for you.
Excellent Compatibility
According to the developer, the users can play over 85% of Dreamcast's Library games on their system from start to finish without any issue or error. You can check the compatibility list on the homepage of the official website of the application.
Minimum System Requirement
To enhance your gaming experience on PC, you will need to check the minimum system requirement before downloading Redream Dreamcast Emulator.
Operating System: Windows 7, 8, 10

512 MB of RAM

Graphics: OpenGL 3.1
How to install Redream Dreamcast Emulator on your PC?
The PC version of this magnificent gaming console is available easily. You can download Redream Dreamcast Emulator directly from any trusted or published website. To successfully run this application on your Windows 7, 8, 10 Operating systems you can follow the instructions described below.
You can download the PC version of the Redream Dreamcast Emulator directly from its official website.

Once the downloading completes, click the setup or .exe file twice to start the installation process.

Follow the instructions and guidelines very carefully.
When the process finishes, the Redream Dreamcast Emulator icon will appear on the desktop.
Click on the icon to run the application on your operating system.
To understand this excellent emulator more effectively, you can visit its official website. For high-definition rendering and advanced features, you must try the premium version.
You might also like