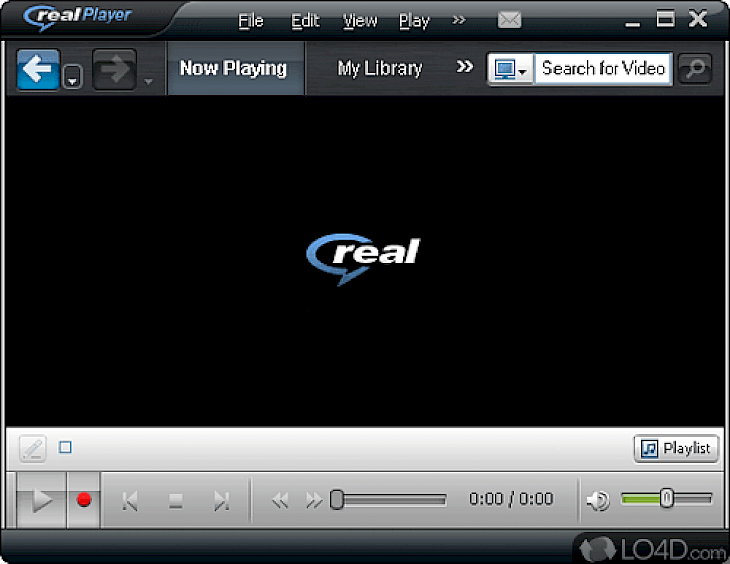 Download RealPlayer
Are you struggling to find an all-in-one media player that plays all types of multimedia file formats? Have you tried a ton of them currently available in the market but have been let down by each one of them you used? Then it's time to use the only trusted and reliable one in the market right now - RealPlayer.
RealPlayer is an app created by RealNetworks for cross-platform media players. The media player is compatible with various multimedia container file formats, including MP3, MP4, QuickTime File Format, Windows Media, and RealAudio and RealVideo proprietary formats. RealPlayer has also been released for other versions of Linux, Unix, Palm OS, Windows Mobile, and Symbian operating systems. An underlying open-source media engine called Helix is used to drive the software.
Developed by RealNetworks Inc., RealPlayer currently runs in its latest version 18.1.20.206. RealPlayer saves all your images and videos and transforms them on any computer into lovely stories to share and enjoy. There is a whole new story to tell in this recent and most exciting update of Realplayer with RealDownloader.
Features of RealPlayer
RealPlayer has developed into something more than just a media player for the PC. All of your video material on your PC is still the best way to play and handle, download online videos from popular sites such as YouTube and Vimeo, convert videos to other formats, and burn music to a CD. Some of its exceptional evergreen features are listed below.
Easy Video Downloading
Now with the free video player download app, you can download online videos from anywhere on the web and save them with just one click. When you watch video streaming on Firefox or Internet Explorer, you can install the program's desktop app and get a quick, one-click download option that appears at your command. In Google Chrome, whenever videos are on a tab, you can press the flashing 'down' icon in the upper right corner of your browser and download all of them. You can then download and save videos to watch at any time in your library or take them on the go with RealTimes on any cell phone or tablet computer.
Universal Multimedia Format Support
RealPlayer is a universal media player that recognizes automatically the video or audio file format of the file you want to play. So you can rely on the most common audio and video file formats, including avi, mp4, mp3, wma, wav, flv, mpeg, and more to play reliably. This program removes the need for other video players to be searched for.
Video To Audio Converter
RealPlayer is more than just a video player; it is a video converter as well. With the videos you love, you can use RealPlayer to do more. The built-in free video converter converts video to almost any video format quickly, removing problems with incompatibility. Use the free video to MP3 converter feature to transform a video file into an audio track if you do not have time to watch a video. It's an excellent way to catch up with all the TED Talks. Get started by uploading videos from Youtube, MetaCafe, Vimeo, LiveLeak, and others. You can convert it to MP3 in seconds when you have the video saved in your library. Then move it to an MP3 player or mobile device and, whenever you want, start listening to great ideas.
CD & DVD Burner
RealPlayer has built-in CD and DVD burning features that you can use at the click of a button to burn CDs and DVDs from your favorite playlists. 2-second breaks between tracks are automatically introduced by the CD burning app, allowing seamless transitions between songs. Since the program for CD burning is part of this product, nearly every media file is easy to pass to a regular CD or DVD.
Download & Install RealPlayer for Windows PC
Download RealPlayer for Windows PC
You can download RealPlayer from any retail website on the internet and double-click on the setup file to start the installer.
Install RealPlayer for Windows PC
Once the RealPlayer installer starts running, follow these simple steps:
Click on 'Next' and agree to the User Agreement.

Let the installation finish.

Click on 'Finish' and launch RealPlayer.
There you have it! RealPlayer will be up and running on your Windows PC, and you will be able to play smoothly, stream and download any form of multimedia either online or offline. Enjoy!
You might also like