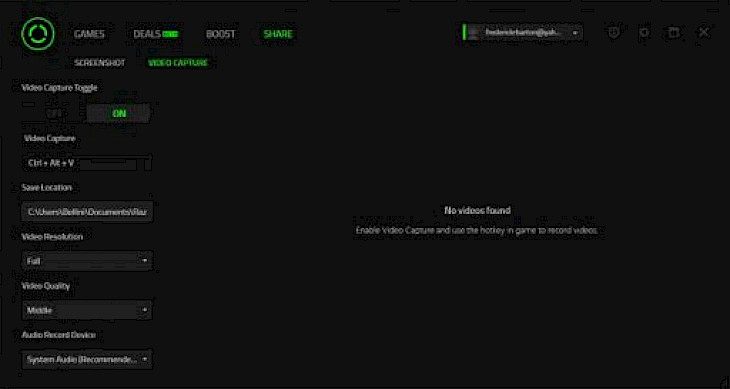 Download Razer Cortex
It is true that gaming softwares weigh down on CPU resources. They take up a lot of storage and use maximum CPU processing time, causing the computer to slow down considerably. CPU performance and game loading are directly proportional. If one slows down, the other immediately follows. We equally dislike both slow computers and laggy games. Razer Cortex recognises that emotion all too well. It seeks to hit two birds with one stone.
Razer Cortex is a software that aims to regulate the balance between CPU and game performance. It ensures that the CPU operates smoothly and the game runs without glitches, despite the load on the processor. Additionally, it scours the web to provide cool game deals to the user and also allows him to save his game in the Cortex cloud. Needless to say, Razer Cortex is one essential gaming software.

Key Features Of Razor Cortex
Boost Your Games
Exploit your game for all its worth while keeping a steady check on the processor's load. With Razer Cortex, you get to unleash a whole new level of the system's potential. You can increase the number of frames to enhance gameplay whilst simultaneously cutting down the time wasted on loading screens.
Record Gaming Moments
Certain gaming moments need to be immortalised on screen. And this can be done by using the amazing recording feature of Razer Cortex. What makes it so amazing you ask? Well, once you record a part of your gameplay, you can edit it using the inbuilt editor and proceed to upload it on social media platforms like Facebook , YouTube and Twitter.
Get Best Deals
Buy awesome games for different consoles at the best prices. Razer Cortex makes sure to bring the best price deals to you. So if you have an especially expensive game lying in your wish list, you can be sure to get cool discounts on it, sooner rather than later.
System Requirements Of Razor Cortex
In order to run this software smoothly on your system, the following requirements need to be fulfilled:
It should have a Windows XP/7/8/10 64-bit operating system.

The ideal processors would be Intel Pentium 4 of 2.4GHz speed and AMD Athlon XP. If not those two, then Intel Pentium III of 600 MHz speed and AMD Athlon MP are minimum processor requirements.

AMD Radeon Xpress X200 or NVIDIA Geforce 2MX 400 graphic cards should be used
How To Download It On PC
The following procedure entails instructions for the software's installation on PC.
Click the green download button on the page. When it directs you to another link, click the download button you find there as well. This initiates the download of exe file.

Run this file on your system. When the setup window pops up, follow all the installation instructions that show on it.

When you finally click 'Finish', Razer Cortex gets installed on your system.
You might also like