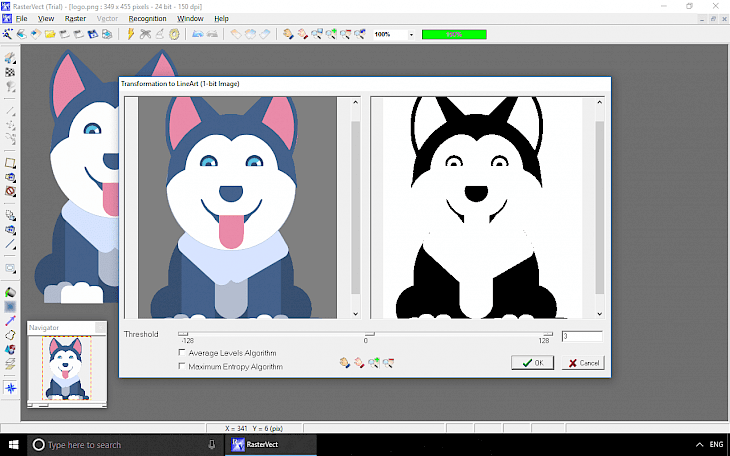 Download RasterVect
RasterVect is a app for converting raster graphics, sketches, drawings into scalable vector format. Transformation made with this app can be saved to file formats like DXF, WMF, EMF, EPS and AI.
The application offers set of configurable tools to facilitate the process of transforming raster to vector files. RasterVect works with scanners and allows you to convert graphics loaded from the hard drive in various popular formats. Among the supported file types you will find JPG, TIFF, BMP, EPS, GIF, RAW, PNG, ICO, PDF, PCX, DIB, or DCX. Once converted the files can be read by any CAD program that supports these formats, including AutoCAD, Corel Draw, Adobe Illustrator, Microstation, VectorWorks, TrueCAD, FastCAD and many others.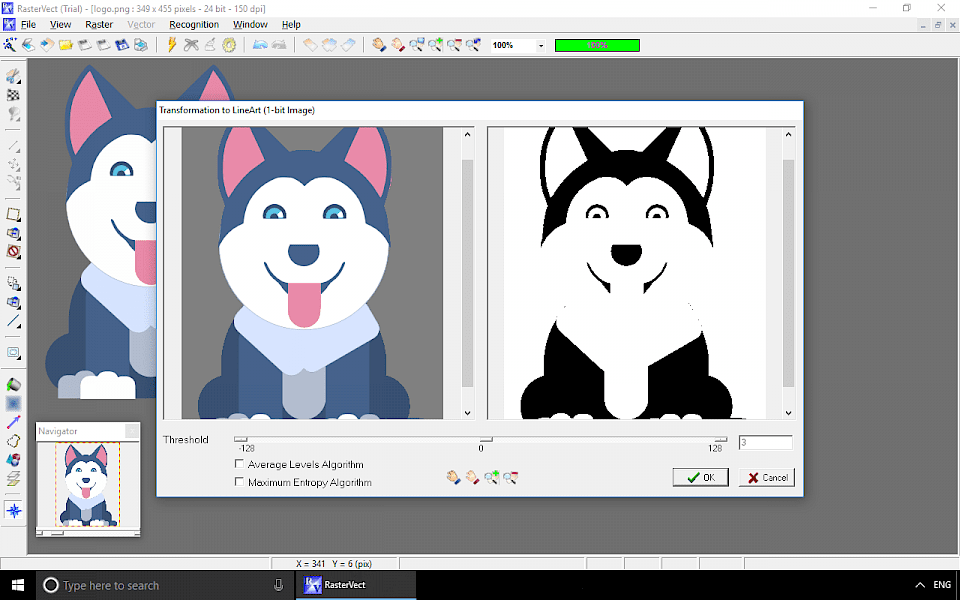 RasterVect is equipped with features like four methods for transforming images, support for file in color and black-and-white, batch mode and a mechanism of recognizing the best method to convert files. In the application, there were also built-in filters including noise reduction, sharpening, edge detection etc., and other tools to correct the position of points, creating new shapes and much more.
The program offers also a option to work with layers, a built-in text recognition module (OCR), tools to create masks, option to print designs, encrypt and decrypt files, smooth zoom in selected parts of the canvas or entering preview effects from a single window. Finished projects user can also export to raster formats including JPG, PNG, BMP, TIFF, GIF or PDF.
You might also like