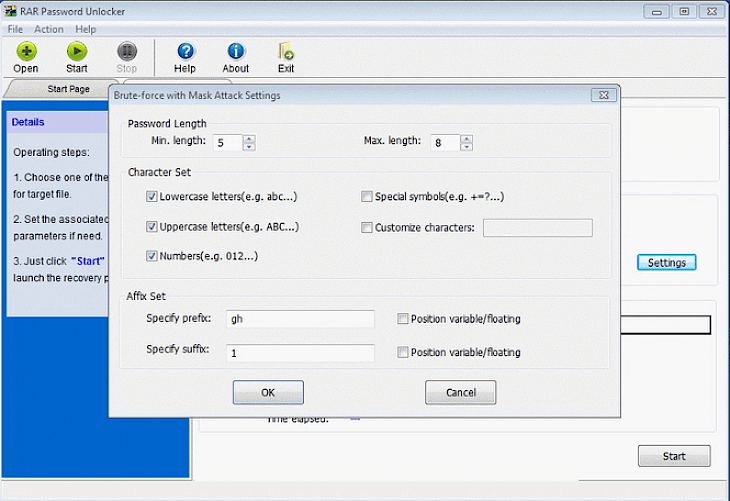 Download RAR Password Unlocker
Security is a must where you need to have to protect your data and vital information. No matter how little it might be, having a password around is a must, and should everyone who uses a computer. For the same, large files can also be safely secured and put under security such that no threats are allowed to enter.
However, with large files, if you ever wanted to share them, it gets a bit tedious. It's where compressing software such as WinRAR comes to the picture, which helps in significantly compressing the files without losing data. However, through the software, you can put in passwords that will secure your files. But if you forget the password and are looking to open the compressed files, we have one software that will just the same.
What is the RAR Password Unlocker?
RAR password unlocker is free to use software to unlocking any RAR files that might be under password protection. It's quite a simple application that has one job, and it does it entirely without distorting the internal contents of the compressed files. The software supports all RAR-based files. It effectively unlocks the compressed files and evens huts down the computer after it successfully attempts the recovery to ensure the computer's stability is retained.
Key Features of the Software
Effective password attack options
The software offers three different password unlocking features: dictionary attack, brute force attack, and brute force attack with a mask. Each having its advantages and depends on your computer system configuration for the software to work effectively.
The tool is broadly used by many to unlock password protected RAR files in a fathomable manner. No matter how well the file might be encrypted, its decryption power is the next level and offers excellent unlocking ability at all times.
Multi-core CPU and GPU recovery
Through the GPU's help and the CPU's multi-core processing, you get faster results in the unlocking regime of the RAR files, which takes hardly any time.
Minimum System Requirements
CPU – Pentium III or higher

OS – Windows 7 or higher

RAM – 4GB or higher

Storage – 100MB or higher
How to download and install it on PC
Download the software from any third-party site on the internet. Ensure you get the latest one depending upon the features you require.
Once downloaded, then open the downloaded contents and set up the installer. The installation process shouldn't take more than a couple of minutes.
Have unlimited fun using the software in unlocking as many passwords protected RAR files as your wish.
You might also like