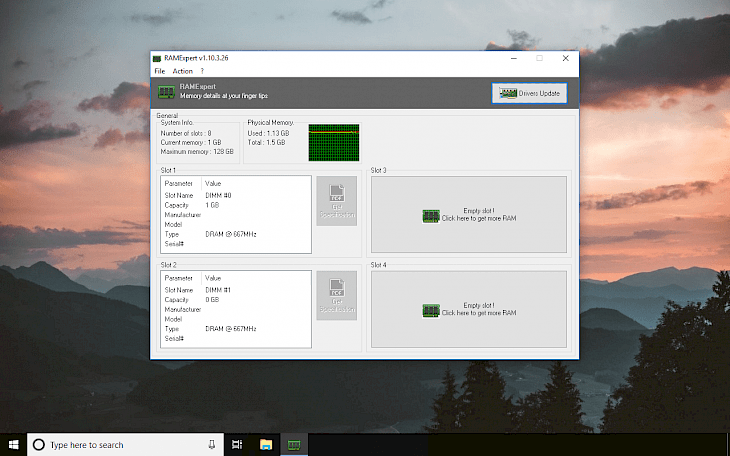 Download RAMExpert
RAMExpert is a simple software displaying all information about installed RAM (Random Access Memory) specification. Access to manufacturer's specification, display real-time memory usage indication, clear RAM manufacturer data decoding, and upgrade capability indication, based on motherboard empty slots.
KC Softwares created great software to display basic information about RAM. Identify the slot name, capacity, manufacturer name, model, type, and serial number. General information includes the number of slots, installed memory, actual physical memory usage, etc.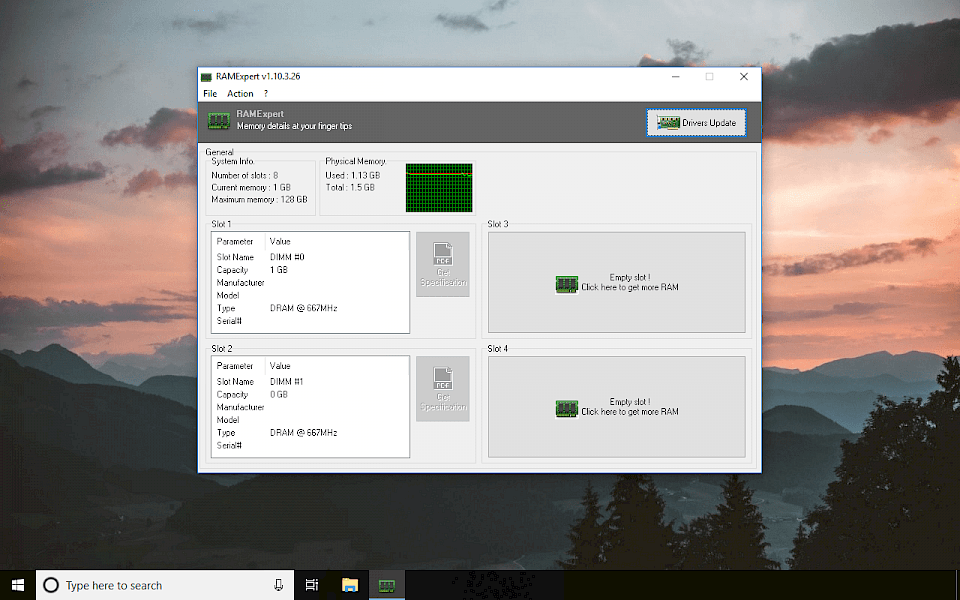 The software doesn't require installation. After downloading the ZIP file, extract the files and run the application from any location. From the main window, you can also install Driver Update app allowing you to check the new version of system drivers. RAMExpert for Windows is available as freeware.
You might also like