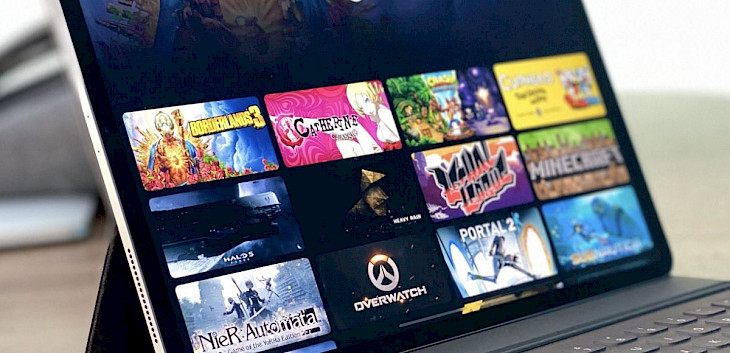 Download Rainway
As people are getting more inclined towards video games. the developers are also coming forward with amazing software applications designed specifically for game enthusiasts. Rainway is one such streaming software that enables the users to launch all the games on their desktop from this one platform. You just need an internet browser and a good internet connection to use this amazing application on your PC.
The software allows you to play your games remotely on different devices. Rainway developers designed this platform with innovative technologies that make it capable to provide a tremendous user experience and also permit the users to enjoy their all-favorite games in one reliable place. The interface of this application is very simple and anyone can use it efficiently.
FEATURES
Use your existing hardware
The software has fantastic compatibility. Rainway works well with all your favorite brands including AMD, Intel, and Nvidia.
All your games at one specific place
This is a fabulous streaming application that automatically brings all your game to one platform. You heard that right. Now, you can conveniently use this application to launch and play all your favorite games on one interface.
Ultra-low delay streaming
You will not need to wait to play or stream your favorite game. The software is developed by considering the speed and as a result, the gaming protocols are tuned in such a way that it enables the users to play their preferred genre of games including real-time strategy, competitive shooters, and more with no virtual delay.
Play anywhere
Rainway is compatible and a reliable application. By using this platform, the user can efficiently play any of their games on any device or system such as Linux, Windows, Mac, Chrome, etc. within a browser instantly anywhere and anytime.
Portability
The application enables you to enjoy or have a tremendous gaming experience. It does not matter if you are at work, school, or anywhere. Rainway allows you to play games even from other devices.
How to install Rainway on your Windows operating system?
Rainway is a full-featured and great application for those who love to play games on the desktop. Before start downloading this application, make sure that you will check the system requirement of your device that it should match with the required requirements to effectively use this program. To install this application, follow the instruction and guidelines described below.
Step 1: It is always preferred to install this software from the developer's official website. To visit the site, click https://rainway.com/download/.
Step 2: Alternatively, open your browser and search "Download Rainway for Windows" in the search box.
Step 3: Now, you will get a list of websites on your search result page. You can select any trusted website like filehorse.com to download the setup file of this software.
Step 4: Once you have downloaded the setup file, follow the step-by-step guidelines and instructions to start the installation process and run this software on your system.
Step 5: After following all the steps, click on finish, and now you can use this fantastic software on your Windows operating system
You might also like