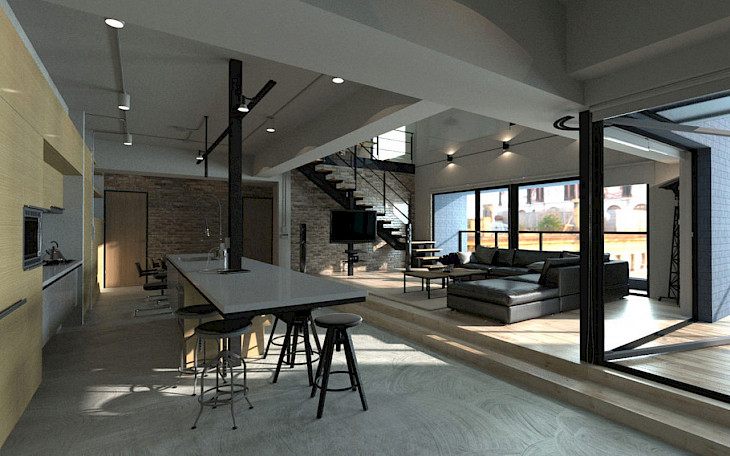 Download Radeon ProRender
Radeon ProRender is a powerful physically-based rendering engine that enables to create photorealistic images. Radeon ProRender is a scalable ray tracing engine that uses open industry standards to harness GPU and CPU performance.
The Radeon ProRender engine features an extensive native physically-based material and camera system to enable true design decisions with global illumination, including caustics. Unlike other renderers, Radeon ProRender can simultaneously use and balance the compute capabilities of multiple GPUs and CPUs on the same system, at the same time, and deliver state-of-the-art GPU acceleration to produce rapid, accurate results even on less-capable hardware.
It can remove noise from an image while preserving detail. It allows you to cut render times while producing less noisy images. Radeon ProRender supports both final render and interactive rendering denoising. Free Radeon ProRender plug-ins are currently available for many popular 3D software including Blender, Cinema 4D, Unreal Engine, 3ds Max, Maya, and SOLIDWORKS.
Radeon ProRender's powerful combination of multiple OS and hardware compatibility, rendering capabilities and efficiency helps drastically reduce the time required to deliver true-to-life images. Built on industry-standard OpenCL or Apple Metal 2. AMD Radeon ProRender works across Windows, Linux, and macOS. Supports AMD GPUs and CPUs as well as those of other vendors.
You might also like