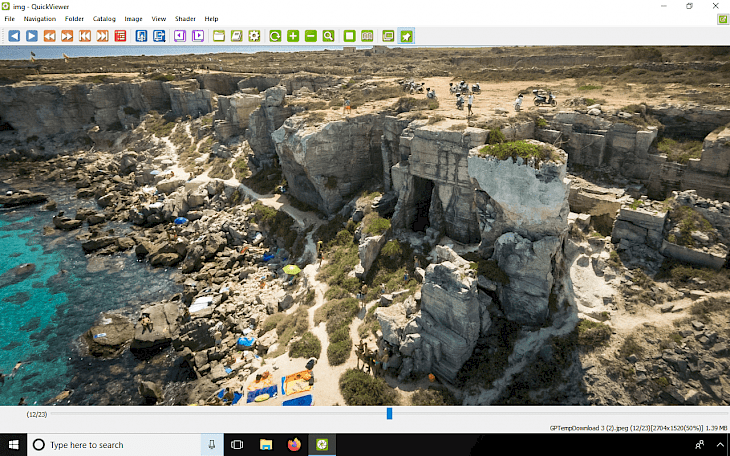 Download QuickViewer
QuickViewer is a simple and powerful image viewer for Desktop. The program uses OpenGL to show images very fast and offer two Page Spread viewing perfect for displaying digital books and comics (two images at once). Use QuickViewer to view modern image formats and Raw digital camera images.
Download QuickViewer for Windows and Linux. The program works on a 64 and 32-bit system and was tested to operate from Windows 7 and up to Windows 10 operating system, and Linux Desktops (need to build from source code). QuickViewer is distributed without installers, registries, and external libraries.
QuickViewer offer support for all kinds of files. Whether you want to view images in formats like GIF, TIFF, JPEG, PNG, ICO or BMP as well as JPEG 2000, JPEG XR, WebP, QuickViewer will deliver the results you want and it will be really easy to use too.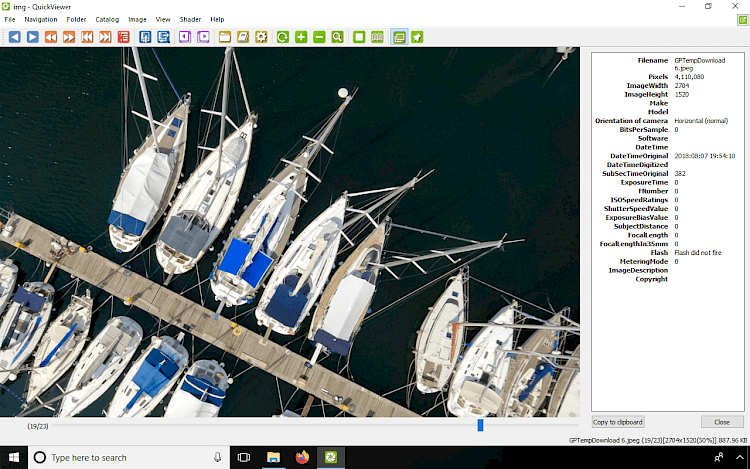 Support for Raw images is one of the best features of this viewer. QuickViewer works with formats such as Canon (crw, cr2), Nicon (nef), Sony (arw), Ricoh, Pentax (dng), and many others. It uses the power of technology OpenGL to offer you a fast image viewing at the best possible level and it works great on Desktop.
What's more, QuickViewer can read archives directly from popular formats including ZIP, 7z, RAR, CBZ, CAB, TAR, etc., make / view / search catalog from thousands of your digital books, and search books from auto generated tags.
Using QuickViewer is very intuitive. Select the folder you want to browse or you can simply drag and drop the folder to the main window. QuickViewer introduces also some nice features like the touch panel input, multilingual support, 2 Page Spread, slide show, bookmarks, image resize, and many others.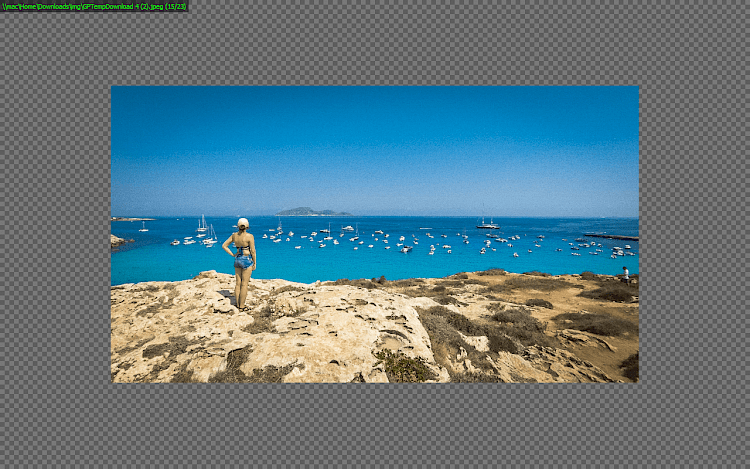 View a single page at once, or activate the 2-page viewing options. QuickViewer has also its own stripped view so you can remove all the bars and interface distractions to see the image. This image viewer can also display EXIF information with specialized data. You can checkout EXIF Information of the current JPEG image which you have taken picture by a digital camera.
The software can also perform some basic operations with image files. Copy image or file to the clipboard, show the Exif Information (for JPEG), open the file with Exprorer, enlarge images with Loupe tool, move the Image to the Recycle Bin. CYMK JPEGs are also supported (auto converted to sRGB).
QuickViewer can also search for books from the automatically generated tags. Since version 0.6 the image viewer can also make catalogs for your digital books and comics. Then you can find all books in the Catalog. The QuickViewer Catalog can contain thousands of books, but in spite of being instantly listed, you can search by text entry or by clicking on a tag.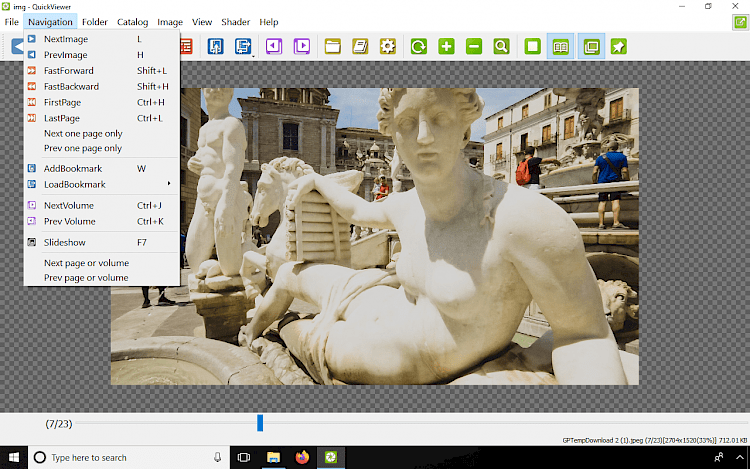 Overall, QuickViewer is an amazing image viewer for Desktop. It works fast and it offers all options you need to view images. What's more, the application can be also used as a comics book reader. So, if you need a simple working solution this is it. QuickViewer download is available as ZIP file. The portable version doesn't require installation. Extract the file and you are ready to use it.
It is more tricky to run the app on Linux machines. After downloading the source code it's required to compile the application. QuickViewer can be a solid replacement for any image viewer you are using now. You can also use some keyboard shortcuts to navigate through the app.
Give it a try because QuickViewer is available for free.
Changelog
Version 1.1
add Arabic translation
Significant improvement in support for solid compressed archives (e.g. 7z)
Attempt to expand by 7z about the various archives (e.g. tar.gz, cab) on supported by SevenZip
support to delete archives on viewing by the app
Bound on the right side was added to the context menu
bugfixed: Greek translation was disabled
You might also like