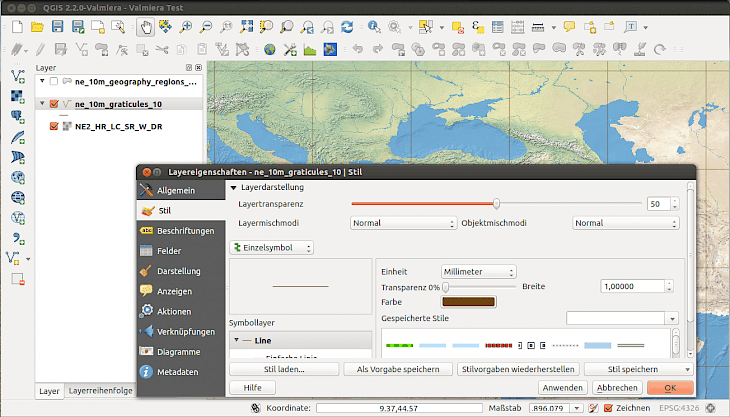 Download QGIS (64-bit)
QGIS 64-bit is a geospatial database software and an official project of the open-source Geospatial Foundation (OSGeo). This platform is an open-source Geographic Information System supporting numerous vectors, raster, and database formats and functionalities.
This fantastic is beneficial and provides a wide range of tools for performing various functions including visualization, analytics, editing, and publishing. The Quantum Geographic Information system can reshape your approach to location planning, promotion, and project management. This software is handy for businesses to analyze the data and evaluate the factors that may affect the success of their business.
FEATURES
View data
This platform allows the users to view a combination of vector and raster data in different formats and projections without conversion to an internal or standard format.
User-interface
QGIS is capable of supporting composting and interactive explorations of special data. The user interface supports overview panel, edit/view/search attributes, data-defined feature labeling, annotation tools, spatial bookmarks, print layout, identify/select feature, support for saving and restoring projects, and many more.
Create, edit, manage, and export data
The vector and raster layer can be created, managed, edited in several formats offered by this platform. These formats include, vector digitizing tools, georeferencer plugin to geocode images, support for visualizing and editing OpenStreetMap data, improved handling of spatial database tables, tools for managing vector attributes tables, option to save screenshots as georeferenced images, ability to create and edit multiple file formats and GRASS vectors layers, DXF-export tool with enhanced capabilities to export styles and plugins to perform CAD-like functions.
Analyze Data
This platform allows users to access advanced analytical tools like vector analysis, GRASS tools, geoprocessing, data management tools, raster analysis, and many more.
Publish Maps on the Internet
This fantastic software can be used as WMS, WMTS, WFS, and QGIS server that allows the user to publish their data through WCS, WMS, and WFS protocols on the internet.
Extend QGIS Functionality through plugins
You can customize and adapt this platform according to your needs by using the extensible plugin architecture that can be used to create plugins. You can create new applications with C++ and Python on this fantastic platform.
How to install QGIS on your Windows operating system?
QGIS enable the user to visualize, manage, edit, analyze data, and compose printable map. You can perform all these tasks and functions on your big PC screen by downloading this fantastic software on your 64-bit Windows operating system. To install QGIS 64-bit on your system you will need to follow the instructions described below.
Step 1: You can download Quantum GIS by visiting the developer's official website.
Step 2: Alternatively, open your browser and search "Download Quantum GIS for Windows" in the search box.
Step 3: You can choose any trusted websites like filehorse.com from the search result page to download this fantastic game.
Step 4: Once the downloading is completed, click the setup or .exe file twice to start the installation process.
Step 5: Follow the instructions and guidelines very carefully.
Step 6: When the process is finished, the QGIS icon will appear on the desktop.
Step 7: Click on the icon and use this fantastic software on your system.
You might also like