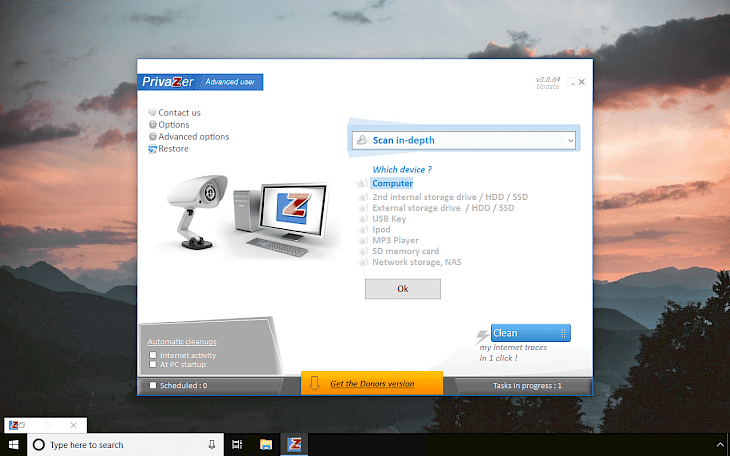 Download PrivaZer
PrivaZer is one of the most advanced Windows system cleaners and privacy tools that cleans and removes unwanted traces of user activities. Securely delete individual files or directories that you choose.
PrivaZer software is packed with a lot of features. Use the program to scan system and external storage devices, control the existence of remaining sensitive traces after cleanup, perform a cleanup of residual traces in file table and free space to avoid any possibilities of recovery.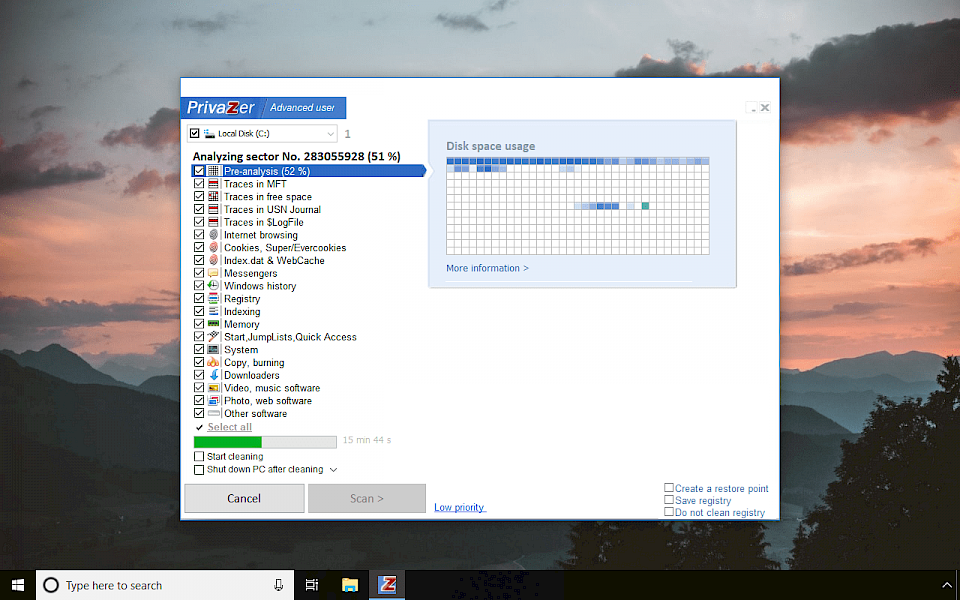 Smart overwriting technology automatically recognizes storage device type and adapts its overwriting algorithms to the storage medium. No recovery is possible with professional recovery software like GetDataback, Testdisk, O&O DiskRecovery. Recuva, Glary Undelete, Easeus Data Recovery etc.
PrivaZer can analyze and clean Internet browsers, USN Journal, Cookies, File table (MFT or FAT), Free space, Registry, RAM, Pagefile.sys and Hiberfil.sys files, Use of software, Messengers, histories of visited websites, use of software, opened docs, etc., Jumplists, Recycle bin, Temp files, Log files etc.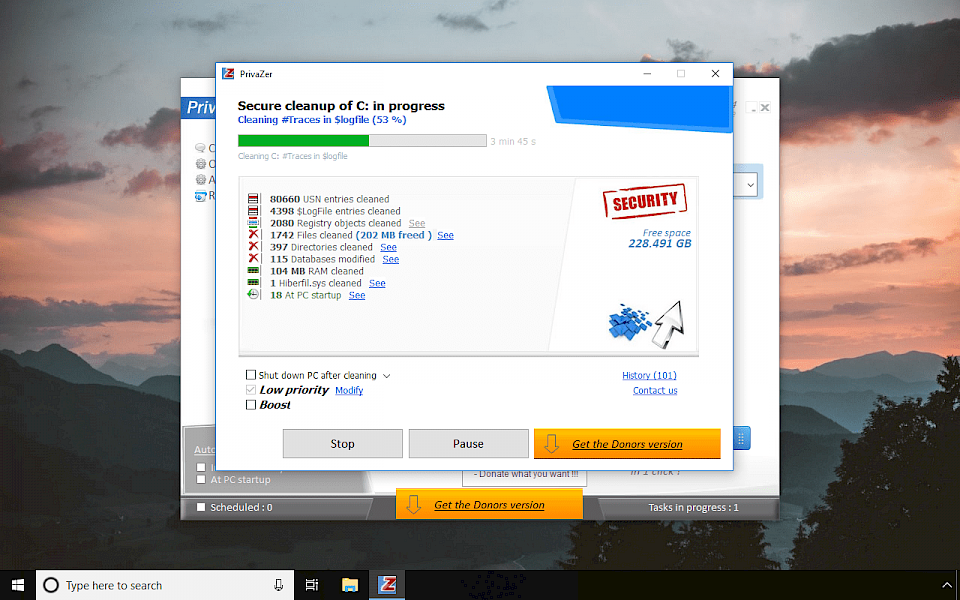 PrivaZer can perform Normal cleanup that will take more time but, you will gain better quality or erasing privacy data from your system. The quick cleanup will take 80% less time to finish and the privacy settings will be set to normal, allowing you to delete securely all traces. Turbo mode will make a 10s clean.
The privacy tool and clean your system no meter if you are a basic or advanced user. PrivaZer wizard will help you to delete traces of internet activities, clean residual traces of old files, clean traces of software use, clean registry, gain free space and keep the PC secure.
Command line examples

PrivaZer_free.exe -silent
PrivaZer_for_Donors.exe -silent

privazer.exe CLEAN // Automatic cleanup
privazer.exe CLEAN /SHUTDOWN // PC shutdown after cleanup
privazer.exe CLEAN /SHUTDOWN "path to my ini file" // custom ini file
privazer.exe CLEAN "path to my ini file"
You might also like