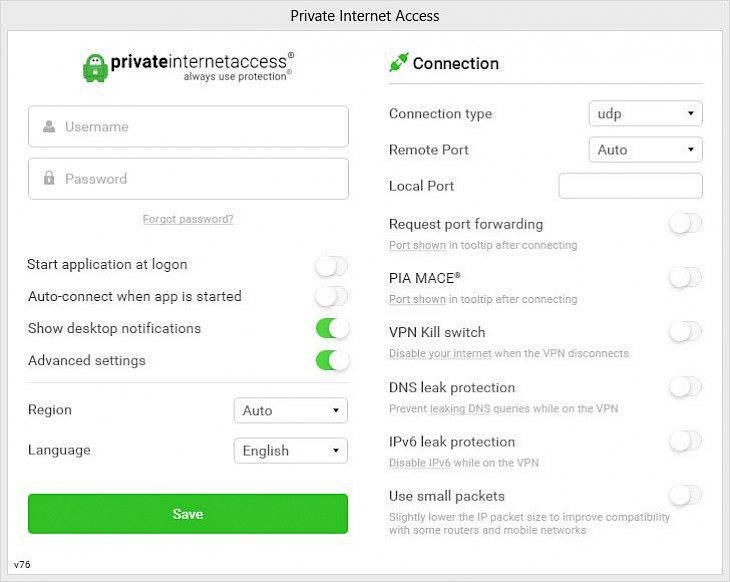 Download Private Internet Access
The internet is a funny place as there is so much content on it but is restricted by several regions and locations that accessing relevant data is impossible. Though you can pirate the information and get it, why do it illegally when you could use a VPN. VPN stands for the virtual private network, and several VPN network providers make life easier and straightforward.
No doubt, VPNs are a simple way of legally accessing information; however, with so many providers to choose from, things can get a bit complicated fast. For the same, we have one exciting VPN providers that will not only make life easier but enhance it to make your life easier.
What is Private Internet Access?
Private internet access is VPN providing services that help in hiding your IP address and making you anonymous around the globe. Users can use the application to access data of different regions, and a perfect tool to see data blocked in your area. Moreover, the application I well-built offers one of the best security features ever to be present on a VPN. Also, through the VPN provider, you can access well over 25+ countries.
Key Features of the Software
Through the VPN provider, users can avail of seamless privacy no matter which internet connection you might be suing. Either it's on Wi-Fi or a hotspot connection, your identity remains anonymous, and it pings off different countries and makes you untraceable.
Connection within seconds
Just with a. single tap, users can have a secure and stable VPN connection, which takes no time whatsoever. With that speed and reliability, things are going to be simple and straightforward in using the internet.
Your online presence is erased off through its multi-layered security features, and nobody can track your IP address. It's the best way users can remain anonymous and still have a secure way of using the internet.
Minimum System Requirements
CPU – 1GHz processor or higher

RAM – 1GB or higher

Storage – 100MB or higher

OS – Windows 7 or higher
How to Download and Install Private Internet Access on PC
The software is broadly available on multiple third party sites. However, no matter which location you might download it from, you will have to pay a subscription fee to use its services.
Once downloaded, open the downloaded contents and install the software. It shouldn't take more than a couple of seconds to install.
Have fun using the software according to your preference.
You might also like