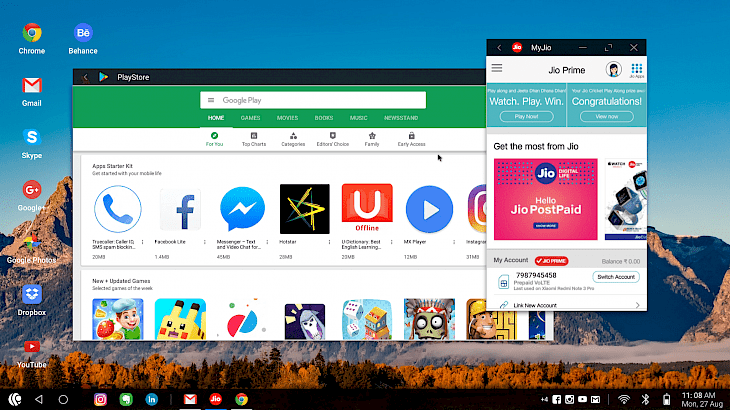 Download PrimeOS
Operating systems are the backbone of any electronic device that takes input and showcases it to the user. Though it might seem to be locked in the respective electronic device, there are third-party applications that help in getting a similar experience on a different platform. In a similar reference, we are discussing getting an android experience on a computer. For the same, we have an exciting application that is free of cost and delivers a unique yet immersive experience for desktop users.
What is PrimeOS?
PrimeOS is an operating system that lets you enjoy the android experience through a computer. No, it's not an emulator, but it's a new operating system that enables you to boot from its dedicated boot space. Its takes everything one step further, where users can access all their android application, games and other features on their computer.
Key Features of PrimeOS
The entire software is designed in such a manner where you are running android but offers it in a desktop-like appearance which comprises a toolbar, icons, start menu, and more.
Enjoy your favorite mobile games on your computer and users can make use of the graphics card as well to get the best graphical experience possible.
Other features include better bootup time, pre-installed essential application, OTA support provided by the developers, and more.
Minimum System Requirements
OS – Windows 7 or higher

CPU – Intel Core i5

RAM – 4GB

Storage – 70GB or above

Graphics – 2GB or more
How to Download and Install it on PC
The software is available on its official site. Get the latest version of the software.
Once downloaded, then open and install it. Follow all the on-screen set of instructions and install the operating system. Once installed, the computer might restart several times to felicitate the new operating system before it takes you to the loading screen.
Have fun using an android themed experience from the comfort of a desktop.
You might also like