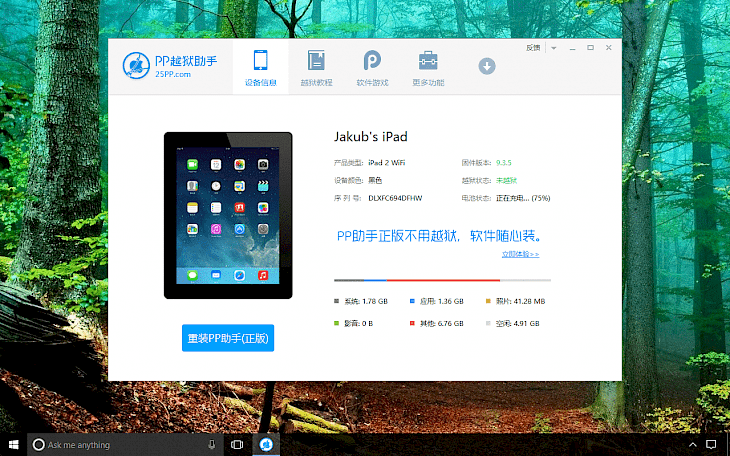 Download PP Ghost
PP Ghost is a free tool to jailbreak devices like iPhone 3GS, iPhone6s Plus, iPad, iTouch 3, iTouch with installed iOS system from version 9.2 to iOS 9.3.3. It is available in chains language, but it's a one click solution so no worries.
Jailbreak is the process of allowing users of the smartphone, tablets that running iOS operating system to attain privileged control over various iOS subsystems. To put it simply, after jailbreaking, you can have a full access to your iOS device. You can, for example, tweak iOS, make a complete backup, block apps, boost phone's speed and battery life or unlock features and install incompatible apps from PP25 shop.
PP Ghost can be used to unblock the limitations of your iOS devices. You can use the app to free your device and install PP25/Cydia, with access to hundreds unofficial apps that can extend your device battery life, clean unused files or update some features available only in newest version of iOS system.
You might also like